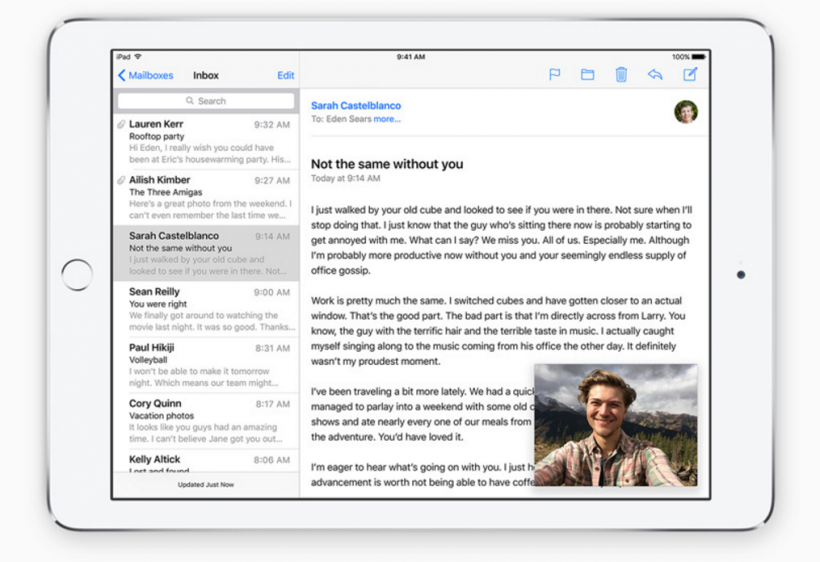 Apple introduced the multitasking features Slide Over, Split View, and Picture in Picture with the launch of iOS 9 in 2015. All the current models support these features including the iPad Air 2, iPad Pro and iPad mini 4. It is safe to assume that the iPad Air 3 will also support all three of iOS 9's multitasking features when it is released.
Slide Over: Open a second app without leaving the one you're in by sliding the sliding over a second window to quickly send a text message or take a note.
Split View: View two apps side-by-side.
Picture in Picture: Minimize Facetime or a video by tapping the Home button then open a second app while the video is still playing in the corner of your display.