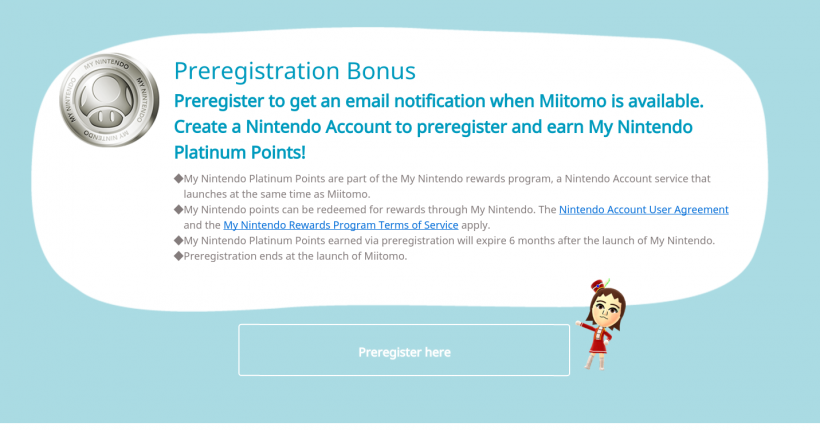 Nintendo today opened pre-registration for its upcoming mobile app, Miitomo. The communication app will be the first mobile title released by Nintendo and DeNA for smart devices. Miitomo allows users to create a Mii character that resembles themselves by using their device's built-in camera. Users can then choose the Mii's personality, how it speaks and assign it a nickname. The Mii will also ask users to answer questions about themselves so it can interact with other Mii characters created by their friends.
The app will include in-game currency called Miitomo coins that users can spend on additional outfits. The fineprint of the official Miitomo website states that coins can be purchased with real world money or earned by using the app. Users will also be able to create photographs of their Mii called Miifotos and share them on Facebook, Twitter and Instagram.
Nintendo fans can pre-register now at my.nintendo.com. Signing up now will earn you early My Nintendo Platinum Points, which can be redeemed for rewards through the My Nintendo program.
The Miitomo app will launch sometime in March for both Android and iOS.
Earlier this month, Nintendo CEO Tatsumi Kimishima said that the company's second app "won't be another communication app." He also noted that Nintendo's second mobile title will include a "very familiar" character. It is unknown when Nintendo plans to release its second app for smartphones and tablets.