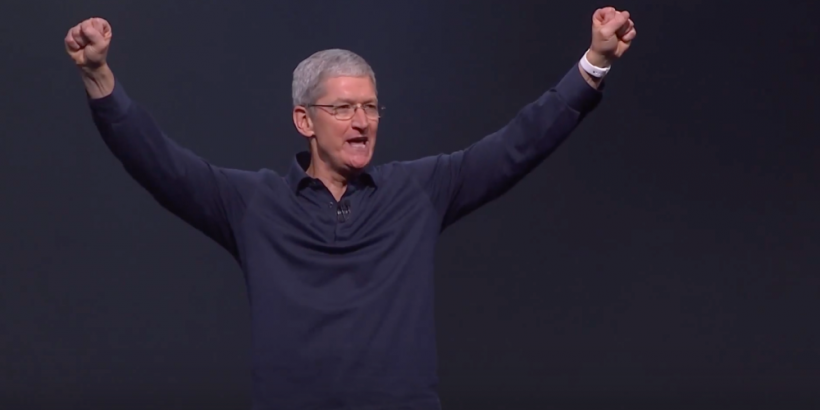 It has all been but officially confirmed that Apple plans to release a new 9.7-inch iPad to replace the iPad Air 2, but what's not certain is the name of the rumored device or release date. It was previsouly reported that Apple would announce a new 4-inch iPhone and iPad model on March 15th, but John Paczkowski of Buzzfeed now claims the event has been pushed back to March 21st.
Apple will unveil the iPhone SE and 9.7-inch iPad Pro at the event, according to Paczkowski. The iPhone SE is expected to be the same size as the iPhone 5s and ship with a new faster chip plus Apple Pay.
The next-generation iPad is expected to be a 9.7-inch version of Apple's larger 12.9-inch iPad Pro, which was released last year. It is unknown if the new tablet will also be called the "iPad Pro," but the rumor mill is positive that the tablet will officially mark the end of the iPad Air lineup. This means Apple will not be announcing an iPad Air 3, as previously expected. It's hard to believe Apple will call both tablets the "iPad Pro." Having two different sized iOS devices with the same name, something Apple has never done before, could be confusing to consumers. Perhaps Apple will use a lowercase "p" for the word "pro" to distinguish between the two models.
Whatever it is officially called, the 9.7-inch iPad Pro is expected to include quad speakers for better audio, an A9X processor, 4GB of RAM, Apple Pencil support and a Smart Connector for use with Apple's new smaller Smart Keyboard.
The alleged upcoming March keynote will be smaller than Apple's last event held at the Bill Graham Civic Auditorium in San Francisco, according to Paczkowski. The Buzzfeed writer noted that the new product announcement will most likely be held at Apple's Town Hall in Cupertino.