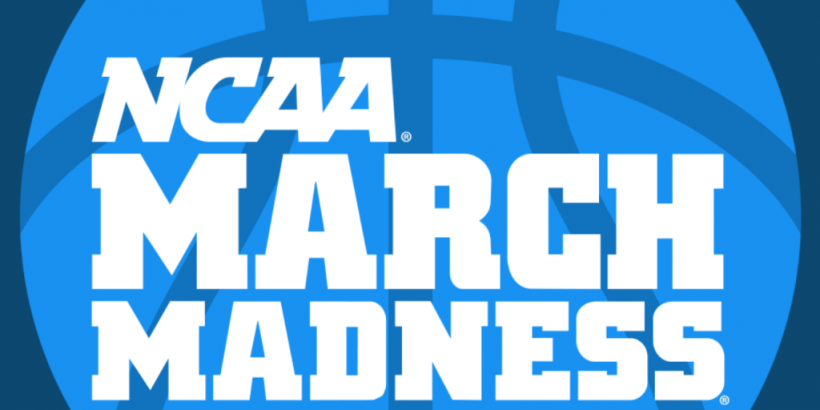 The official NCAA March Madness Live app this year will be expanded to 12 platforms, including Apple TV, Roku players, Amazon Fire devices, desktop computers and Windows handsets. Pay-TV subscribers will be able to access all the Division I Men's Basketball games across a variety of sources, such as their iPad or online. Everyone else will be able to live stream select games using the TBS, CBS, TNT and truTV apps.
Apple TV users will be able to tune in to Selection Sunday starting on March 10th and follow all the March Madness Live content on their set-top box. The Apple TV app will offer a new Split Screen option for watching two games side-by-side, a "re-engineered" Game Center and a Video on Demand option for watching past highlights and more.
The iOS version of the March Madness Live app will support AirPlay and Google Chromecast for streaming games from your tablet or smartphone. The NCAA March Madness Live will also include alerts for big tournament moments, live scores and real-time game alerts for a user's favorite team. Check out the entire 2016 March Madness Live press release below to read about all of this year's live streaming options and new features.
NCAA March Madness Live will provide college fans with the ultimate digital destination for the NCAA Division I Men's Basketball Championship allowing direct access to all the tournament action across more platforms than ever before. For this year's NCAA Tournament, the NCAA March Madness Live app – developed in partnership with the NCAA, Turner Sports and CBS Sports – will be available across 12 platforms including Amazon Fire TV, Apple TV, Roku® players and Roku TV™ models. Additionally, NCAA March Madness Live will offer fans a redesigned GameCenter experience, Google Cast and Airplay support, enhanced video on demand capabilities and an updated Bracket Challenge Game for further access to tournament content.
Beginning with the announcement of the brackets on Selection Sunday™ through the final buzzer in Houston, fans will be able to watch all of the action via NCAA March Madness Live, accessible Thursday, March 10, via www.ncaa.com/marchmadness, www.bleacherreport.com, www.CBSSports.com, Bleacher Report's Team Stream App, CBS Sports App, Amazon Appstore, the App Store, Roku Channel Store, Windows Store and Google Play.
As part of the industry-wide TV Everywhere initiative, pay-tv subscribers will have unlimited live streaming coverage and on-the-go access throughout the entire championship across online, mobile, tablets, set-top boxes and smart TVs. NCAA March Madness Live will once again offer a temporary preview period giving users access to live game streaming before login is required.
Fans can access all games broadcast on CBS with no registration required on desktop, mobile and tablets. Additionally, fans can watch games via live streaming on TBS, CBS, TNT and truTV's digital platforms, as well as participating TV provider websites and apps.
New for the 2016 NCAA March Madness Live:
Platform expansion – This year's product will expand to 12 platforms – more than ever before –including desktop, Amazon Fire tablets, Amazon Fire TV, iPhone, iPad, Android handset, Android tablet, Windows handset, Windows desktop, Apple TV, Apple Watch, Roku players and Roku TV models. Exclusively for NCAA March Madness Live, fans watching via Apple TV can enjoy two live games at once with the Split Screen feature.

GameCenter – The epicenter of NCAA March Madness Live has been re-engineered to provide fans with an immersive live video experience featuring improved navigation, Google Cast and Airplay support and more curated social content from the Coke Zero™ NCAA March Madness Social arena.

Video on Demand – This year's enhanced video on demand capabilities allows fans to access classic tournament moments, match-up analysis, game previews, top plays, featured videos and more.

Capital One NCAA March Madness Bracket Challenge – This year, the official bracket game of March Madness – available via desktop, smartphones and tablets – is upgrading with new game features and more tools to help fans make their bracket picks as well as a chance to enter into a sweepstakes to attend the 2017 Final Four® in Phoenix. In addition, this is the only bracket game to integrate access to the live video stream of every match-up during the tournament.
Additional NCAA March Madness Live content will include "excitement" alerts for big moments throughout the tournament, as well as fan-favorite features including live game scoring, the official bracket, real-time game alerts for their favorite school, the Coke Zero NCAA March Madness Social Arena and personal channel lineup features. Fans will also have direct access to live radio broadcasts, courtesy of Westwood One, for all 67 games across the collection of digital products.
For the NCAA Final Four National Semifinals on Saturday, April 2, from Houston, NCAA March Madness Live will provide three distinct live video streams of both games to provide unprecedented viewing options for fans – live streaming of the traditional game coverage provided on TBS, along with "Team Stream by Bleacher Report" coverage or team-specific presentations offered via TNT and truTV. This year's NCAA Tournament will include the National Championship airing on TBS, the first time the championship has ever been televised on cable television.