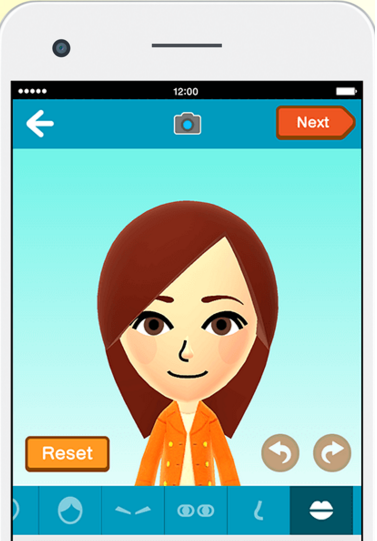 Nintendo has officially announced its first mobile app in partnership with developer DeNA will land on the US App Store and in several other countries on March 31, 2016. The app called, Miitomo, is being described by Nintendo as a "free-to-start social experience that lets users spark one-of-a-kind conversations with friends in a whole new way using Mii characters."
"With Miitomo, Nintendo takes its first step into the world of smart devices," said Scott Moffitt, Nintendo of America's Executive Vice President of Sales and Marketing. "Miitomo brings the special Nintendo charm and polish that people around the world love to an entirely new format and audience."
Users can use the app to design a new Mii character by customizing facial features and adding their own voice and personality, or by importing existing Miis from their Wii U or 3DS. Once their own Mii is created, users can then add friends from the app or social media and interact with them by asking and answering questions.
Nintendo fans can pre-register at miitomo.com to earn Platinum Points for the new My Nintendo rewards program. The new rewards program will launch on the same day as Miitomo.
Miitomo is the first app in an announced partnership between Nintendo and mobile game developer DeNA. Nintendo CEO Tatsumi Kimishima promised in February that the company's second app "won't be another communication app," and he noted that it would include "very familiar" character from the Nintendo universe.