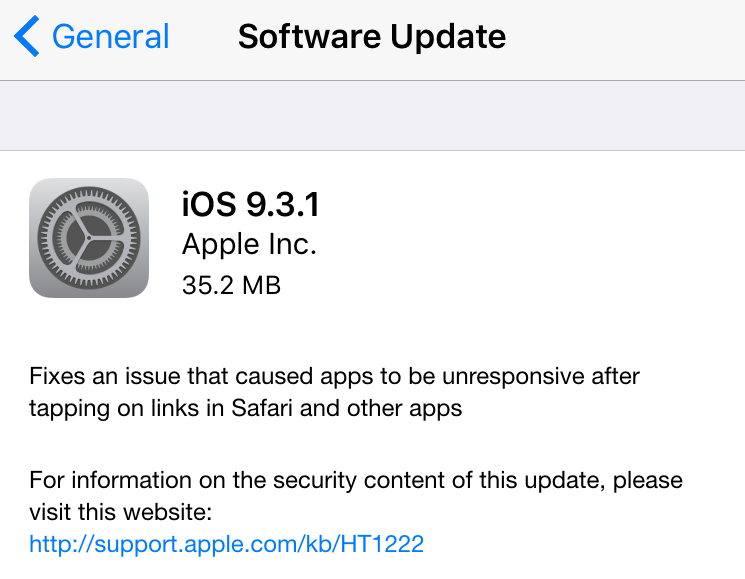 Apple has released iOS 9.3.1 to fix a bug affecting all devices running iOS 9.0 to 9.3. The bug was caused by an issue with Apple's universal link API. Users with certain apps installed were experiencing crashes and delays when selecting links in Safari, Messages, Mail, Notes and more. iOS 9.3.1 is a permanent fix for this issue.
The bug was heavily reported on Apple's support forums soon after the release on iOS 9.3. Apple responded a few days later ensuring users the problem would be fixed with a future update. iPhone and iPad owners experiencing the problem can update to iOS 9.3.1 by navigating to Settings > General > Updates.
Even though the link crashing bug was a universal iOS 9 problem, iOS 9.3 has had a rocky start after officially launching on March 21. Apple had to release two separate builds of the new software due to the original release bricking older devivces, such as the iPad 2. Users with older iPad models or the iPhone 5s or later can now safely upgrade to iOS 9.3.1, although there is very little reason for iPad 2 and iPhone 4s owner to do so. None of the new features introduced in iOS 9.3 are supported on either device. Apple fans who want the full iOS 9.3 experience should consider upgrading their devices.