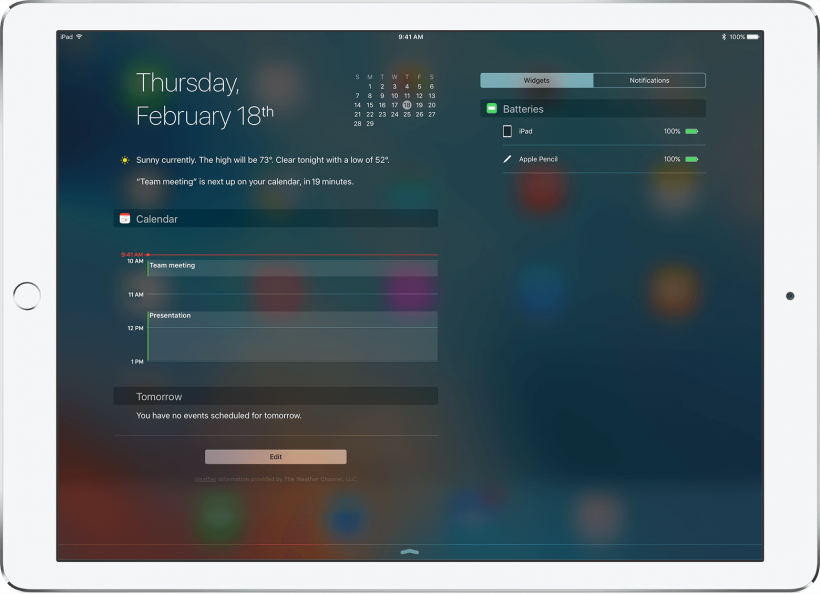 The Apple Pencil offers fast charging through your iPad's Lightning connector. It only takes 15 seconds of charging time to get 30 minutes of use. You can also charge your Pencil via USB port with the Apple Pencil Charging Adapter and a Lightning to USB cable.
To check your battery status pull down Notification Center on your iPad and look for the Apple Pencil indicator under Batteries.
If your Apple Pencil is charged and connected to your iPad but still won't work, you can try these troubleshooting tips.