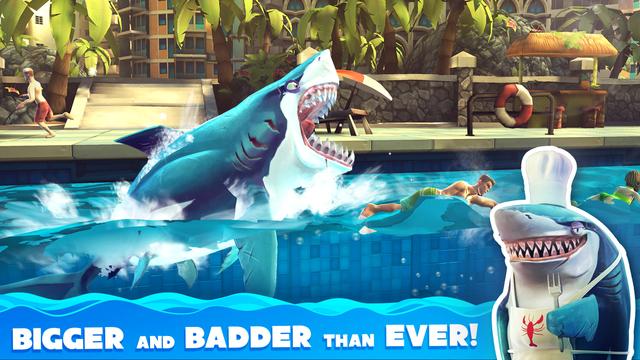 Ubisoft soft-launched the fifth title in its Hungry Shark series for iOS in December. The early user reviews were mostly positive with praise for the game's updated graphics, open world gameplay and ability to unlock a variety of man eating sharks. On Thursday, Ubisoft uploaded an official trailer announcing that the sequel to Hungry Shark Evolution will be available worldwide on May 5th. The end of the trailer also notes that the game will be available for iOS, Android and Amazon devices.
The Hungry Shark Trilogy is available on the App Store for $4.99. It includes the first three Hungry Shark titles in three parts. The original Hungry Shark game was released several years ago, and four sequels have been released, if you count the Hungry Shark Night tie-in.
Shark Night 3D is a PG-13 killer shark movie released in 2011. The film follows a group of college students who encounter a variety of killer sharks while vacationing at a lake house in the Louisiana Gulf. The film stars Sara Paxton, Chris Carmack and former American Idol contestant Katharine McPhee. The game allows you to play as the Tiger, Hammerhead and Great White sharks from the movie as you munch on unexpected college students.
Hungry Shark World is available now in the New Zealand App Store for free, and it will be available worldwide on May 5th. It features 17 shark species in 7 different sizes to collect, 3 free-roaming worlds to explore, 20 different missions and over 100 things to eat and kill. You can pre-register for the game here. Doing so will earn you an exclusive pet, the Kraken.