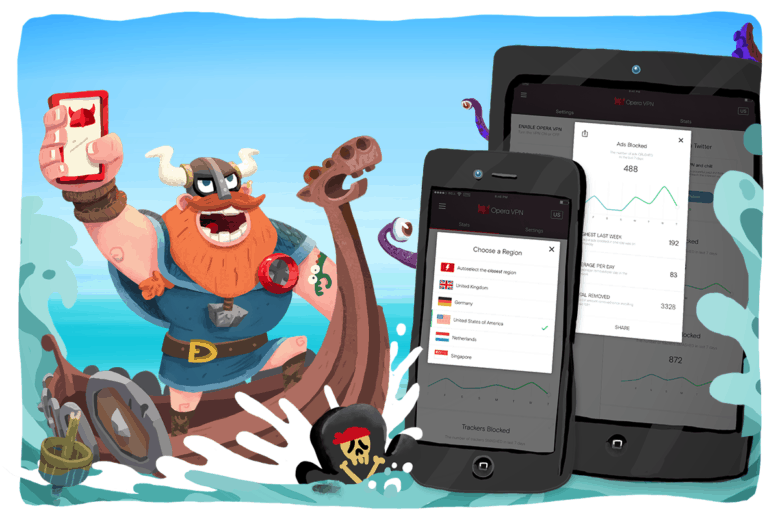 Opera Software has launched a new free VPN app to the Apple App Store. The app offers users the ability to block ads and stop advertisers from tracking their web history. VPNs and ad blockers are normally only available as paid subscription services, but Opera has decided to offer its service free of charge. The Opera VPN not only allows users to surf the web anonymously, but it can be used to get around content restrictions by using virtual locations in the U.S., Canada, Germany, Singapore, and the Netherlands.
The new app was launched just two weeks after Opera added a free VPN service to its web browser. The Opera browser and VPN app for iOS are now two great options for users worried about their online privacy.
iOS users can use the Opera app on their iPad or iPhone to get around country restricted videos on YouTube, save battery life by blocking annoying ads, and there are no hidden fees, such as IAPs. Opera also plans to add more virtual locations in the future.
Opera VPN is availble now for free on the App Store. It supports all devices running iOS 8.0 or later, and it works with Safari, Chrome and other third-party apps.