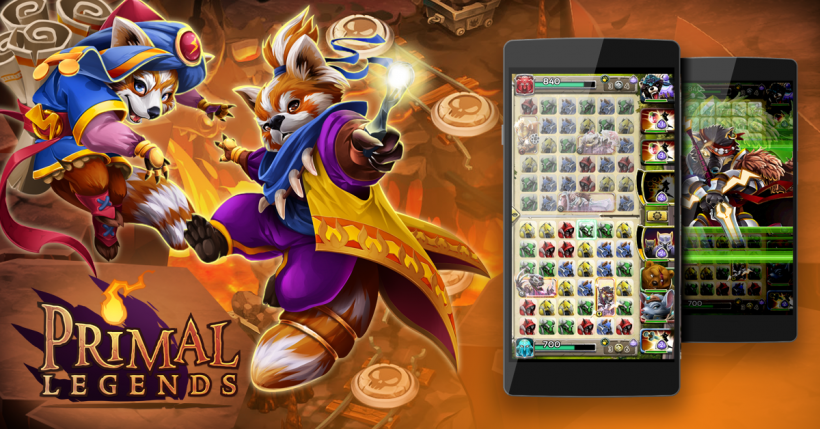 Games like Yo-Kai Watch Wibble Wobbles have proven that match-3 mechanics blended with RPG elements make awesome mobile titles for iOS devices. While turned-based RPGs translate well to mobile gaming, adding a match-3 battle system gives strategy games a whole new dynamic. Wibble Wobbles delivers the fun of Pokémon, combined with the deck building strategy of Hearthstone and fast paced battling system of Candy Crush. It blends the elements of three popular genres to deliver a fun, addictive game with hours and hours of repeat gameplay value.
Kobojo Games hopes to take this idea to the next level with the release of Primal Legends. The developer describes Primal Legends as a serious game with match-3 mechanics, deck building and turn-based strategy. The game will include 150 levels and 8 game modes with real-time PvP battles.
Players will be able to recruit and train over 50 heroes to play through the various game modes. Each hero will include their own unique abilities so players can find the perfect combination to build their own unique and unstoppable army. For example, some heroes will feature stronger attacks, while other heroes will be skilled in healing and defense. Players will be able to earn XP to train their heroes and unlock new abilities.
Primal Legends has soft launched on Google Play, and is "coming soon" to iOS. You can learn more about Primal Legens and Kobojo on the official forums, Facebook and Twitter.