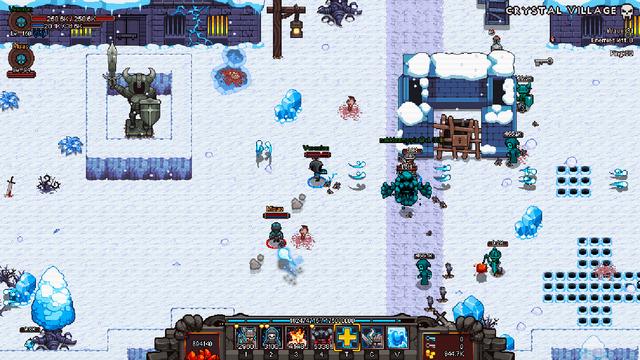 The popular roguelike PC game Hero Siege is back on the Apple App Store and Google Play, but you're going to need 2GB of RAM to play it.
Hero Siege: Pocket Edition has had a rough time on mobile devices. The game was pulled from the App Store twice since the release of the iPhone 6s, but it is finally back with new DLC from the PC version, an online multiplayer option and 7 acts to fight through. The App Store description notes that the "game does not work on devices that have less than 2GB of RAM memory such as iPhone 6 and older." This should include both iPad Pro models, the iPad mini 4, both iPhone 6s models and the iPhone SE, but according to some App Store comments the game is having issues on all iPhone models. We have not confirmed this, but you may want to read through some of the user comments before buying the game.
There are also mixed reviews on the Touch Arcade forums on what devices the game supports. The confusion over what devices the game supports have driven down the customer rating to a pitiful two stars, however, those who are able to play it seem to be enjoying the Pocket Edition.
The original launch price has also been adjusted on the App Store from $9.99 to $2.99, but it still remains $8.99 on Google Play.
Hero Siege has a overall positive rating on Steam. It's a shame they can't figure out how to port a usable version to iOS devices.
If you have never played Hero Siege, it is a "hack and slash, roguelike" title with RPG elements. The game features randomly generated levels, items, dungeons, bosses and secrets with over 170 unique crafted relics, over 30 achievements, tons of enemies and more.