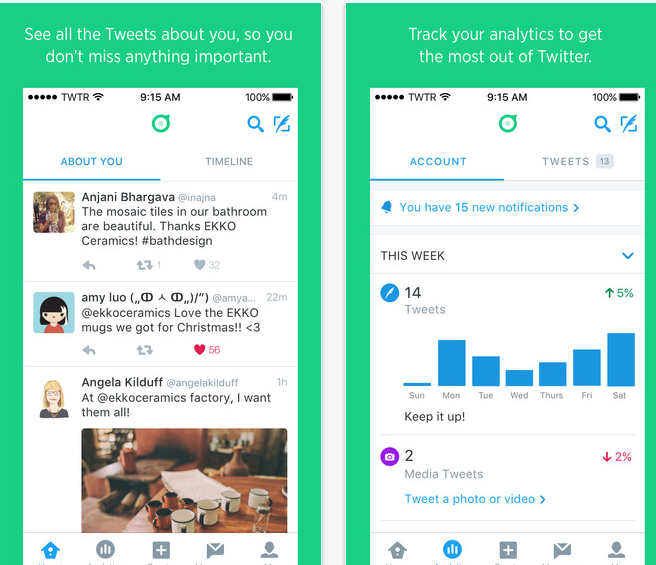 Twitter has launched a new iOS app today to help businesses better manage their accounts. Twitter Dashboard is available as a free download on the Apple App Store for iOS devices or as a web tool at dashboard.twitter.com.
The Dashboard web client and app allows users to easily set up a customized feed to track all Twitter mentions about their business. Users can filter their mentions by keywords, and easily interact from the dashboard with previous tweets. The idea of the customized feed is to help businesses view how people are talking about them on the social network.
Twitter Dashboard users can also use the new tool to schedule tweets, track analytics and receive tips on how to better interact with their followers.
Twitter Dashboard supports all devices running iOS 9.0 or later.
Twitter last week also rolled out Twitter Engage to the App Store. The new app is aimed at "creators, celebrities, and public figures" in an effort to help them better understand and engage with their core audience.
Twitter Engage is also available for free on the App Store.