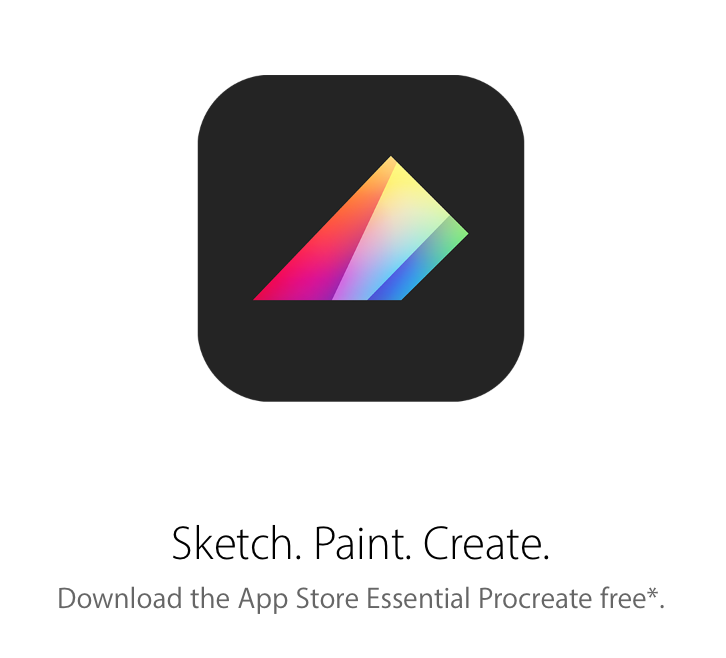 In an effort to get more people to download the Apple Store app, Apple periodically offers free app downloads. Starting today, the sketching app, Procreate is available for free through the Apple Store app.
You can take advantage of this deal by downloading and opening the Apple Store app on your iOS device. Once the app is open, tap the Stores icon located at the bottom of your display. From here you can scroll down until you see the "iPhone Upgrade Program," then swipe left until you see the Procreate icon. Finally, tap where it says "Sketch, Paint, Create," and then tap the green "Download now for free" bar at the bottom of your display. You will then be taken to the App Store where you can redeem your free download.
Procreate is an Apple Design Award winning sketching, creating and painting app. It supports all iPad models running iOS 9.1 or later and it is optimized for the iPad Pro and Apple Pencil. You can use the app to design your creations using its High Definition 4k canvases, and artist's toolbox with 128 brushes and 35 customizable settings. The app is powered by 64-bit painting engine, Silica, and it includes advanced color smudging 64-bit color, 240 levels of undo and redo and more.
Procreate is normally available on the Apple App Store for $5.99. You can hit the link above to see all f its features, screenshots and customer reviews.