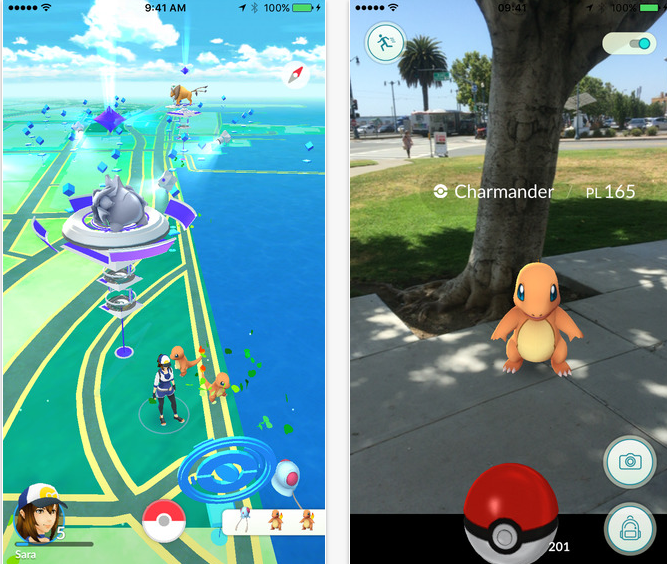 Pokémon GO has been spotted on Google Play and the New Zealand App Store. Several sources are reporting that the long awaited augmented reality game from Niantic is set to land on the US App Store sometime today. However, iPad owners may want to check the official New Zealand App Store description, as the game is not optimized for tablets. This does not mean Pokémon GO does not support the iPad. It actually supports all devices running iOS 8.0 or later, but the game is better played on your iPhone. This is because the idea of Pokémon GO is to be able to capture Pokémon in the real world. The app sends a vibration to your device when a Pokémon is nearby and you must use a Poké Ball to catch it. You already run the risk of looking silly walking around your neighborhood catching Pokémon, but it will be even worse if you're doing it on a 9.7-inch tablet.
Pokémon GO is meant to be carried in your pocket so you can catch Pokémon wherever you go. This requires that your device includes some kind of GPS, which is not available on Wi-Fi only iPad models. I'm assuming you could theoretically walk around your neighborhood collecting Pokémon on your iPad Air 2, but it is probably best to consider Pokémon GO an iPhone-only game.
Some websites are reporting that Pokémon GO is available in "select US locations," so you may want to check your App Store. The game is currently available on Google Play and to those who have a New Zealand or Australian App Store account. It is unknown when Pokémon GO will finally land on the US App Store for everyone, but it should be very soon.