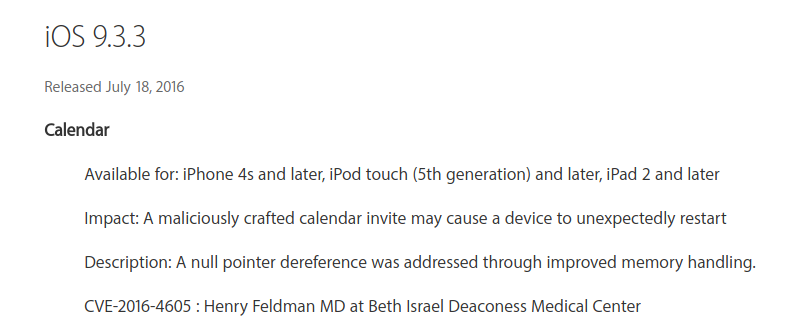 If you haven't already installed the iOS 10 beta, then you may want to upgrade to iOS 9.3.3. The new update doesn't include any major features, but it does offer a variety of bug fixes and improvements for both the iPad and iPhone. This will most likely be the final iOS 9 update before Apple releases iOS 10.0 later this year.
iPad, iPhone and iPod touch owners can download and install iOS 9.3.3 OTA by navigating to Settings > General > Software Update. You can read the iOS 9.3.3 security notes here.
Apple has also released watchOS 2.2.2 with minor bug fixes. Apple Watch owners can install the new software by navigating to My Watch > General > Software Update on their iPhone.
Update: OS X El Capitan 10.11 and tvOS version 9.2.2 is also available starting today.
Apple released the first iOS 10 public beta on July 7th. The beta includes all the new features coming to iOS devices with the release of iOS 10 this fall. Apple is expected to launch the final public version of iOS 10 alongside the iPhone 7 sometime in September.
You can learn how to install the iOS 10 beta to your device here, but it isn't recomended for casual users. While playing with all the new features can be fun, the beta also includes bugs and breaks some third-party apps. For example, I have some weird snooze countdown of my Lockscreen that I can't delete, and some of my favorite games won't work. There also isn't a lot of iPad-specific features in iOS 10, so it's not really worth installing the beta on your tablet.
iOS 10 includes a variety of new messaging features, Siri support for third-party apps, new 3D Touch featues and other improvements.