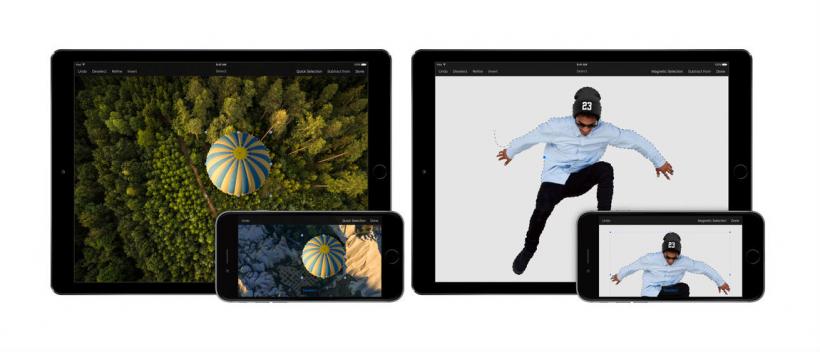 The popular photo editing tool Pixelmator has been updated to version 2.3. The update adds two new selection tools and a variety of other improvements.
The Quick Selection tool allows users to "make incredibly accurate selections," according to the release notes. This is helpful on touchscreen devices since it is harder to pinpoint an object to edit on smaller screens. The Magnetic Selection tool uses edge detection algorithms to "snap" precisely to the objects you trace.
Version 2.3 of the app also brings a ton of new improvements, such as faster color selection, better Apple Pencil support and improvements for the iPhone version of the app. All the new tools, and enhancements are available as an OTA update for existing users, or for $4.99 on the App Store. Hit the App Store link to see the complete changelog for version 2.3.
Pixelmator is an Editor's Choice image editor that allows you to improve and touch up photos on your Mac, iPad or iPhone. The app was named iPad App of the Year in 2014, and it was even demoed during Apple's iPhone 6 keynote the same year. Pixelmator was originally launched as a Mac-only editing tool until it was brought the iPad in 2014. The iOS version was later updated with iPhone support in 2015.
Pixelmator supports all devices running iOS 9.1 or later, and it is optimized for the 12.9-inch iPad Pro.