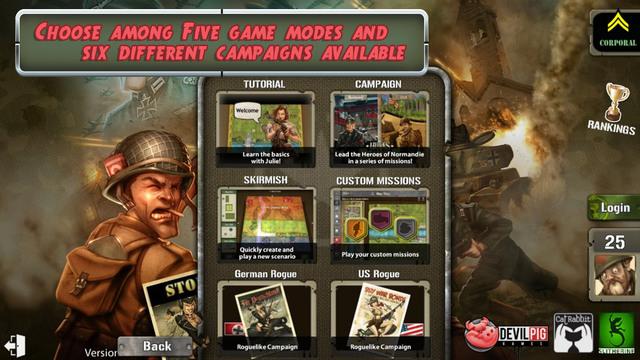 Two premium strategy games have landed on the App Store for the iPad. The Quest is an iPad-only, open world RPG with hand-drawn art, and Heroes of Normandie is a universal title based on the popular board game from 2014.
The Quest has a Dungeons & Dragons-like feel with its old school art, customizable races and magic spells. The official App Store description promises a "long and dramatic main story" with side quests, an open world and the ability to cast dazzling spells, enchant powerful items and concoct potent potions.
The Quest is available now for $7.99 on the App Store. It supports all iPad models running iOS 8.0 or later.
History and strategy buffs will want to check out Heroes of Normandie. The game places you in charge of different small squads during D-Day. You can play as three different armies or as the French resistance during three campaigns. The game also includes a quick skirmish mode, a rogue like mini campaign and a multiplayer option. The mobile version adds extra content on top of the already packed game with tons of unique units, equipment and abilities for each nation.
Heroes of Normandie offers a sometimes amusing look at D-Day while requiring "subtle tactical decisions" to win the game. You can download Heroes of Normandie now for $14.99 from the App Store. The mobile version comes with 29 Action Cards for Germany and 32 for the US.