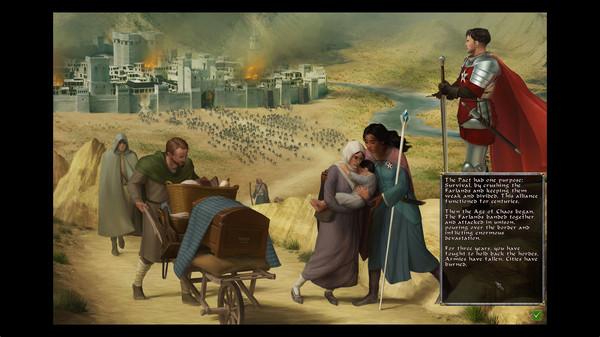 The third game in Spiderweb Software's Avadon series is coming to the iPad, Mac and PC on September 14th, according to the Steam page and Touch Arcade. This news is particularly interesting since Spiderweb said it had palnned to quit making games for the iPad in 2015.
For those who have never played an Avadon title, The Warborn is described as a "huge, old-school, indie fantasy role-playing adventure." The official Steam description also promises an "epic story" with many different endings. Players can choose from five different character classes with their own spells and abilities, and like with any fantasy RPG, the game involves exploring dungeons and hunting for magical artifacts.
The Avadon games are premium titles for serious RPG fans. If you enjoy deep RPG games then you should check out the entire Avadon series on the Apple App Store, starting with The Black Fortress HD. You can also check out Spiderweb's other series for various platforms here, and you can watch the trailer for Avadon 3: The Warborn below.