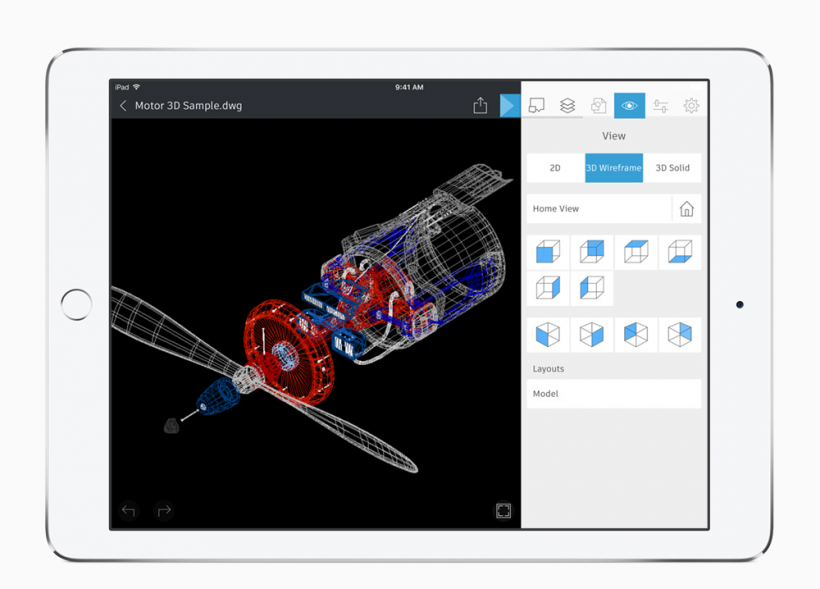 As we've noted before, there hasn't been much talk about the next-generation iPad Pro 2. It is possible that Apple doesn't plan to release a new 12.9-inch tablet in 2016, or any more iPad models this year, and noted analyst Ming-Chi Kuo agrees with us. MacRumors posted a new research report by Kuo, who believes Apple is planning to release three new iPad models in 2017.
Kuo expects Apple to release an iPad Pro 2 and a new 10.5-inch iPad Pro model next year. He also noted that Apple will release a "low-cost 9.7-inch" tablet sometime in 2017.
"We expect three new iPads (12.9" iPad Pro 2, new size 10.5" iPad Pro & low-cost 9.7" iPad) to be launched in 2017, though this may not drive shipment growth amid structural headwinds; 2017F shipments to fall 10-20% YoY. If the iPad comes in a larger size, such as a 10.5" model, we believe it will be helpful to bid for tenders within the commercial and education markets. As a result, we expect Apple to launch a 10.5" iPad Pro in 2017."
The iPad Pro 2 will be powered by a new A10X processor, and the low-cost iPad will ship with the same A9X processor found in the current iPad Pro models, according to Kuo.
Kuo added that he expects "revolutionary" changes to Apple's iPad models as early as 2018.
"Revolutionary iPad model likely to be introduced in 2018F at the earliest, with radical changes in form factor design & user behavior on adoption of flexible AMOLED panel. We believe iPad will follow in the footsteps of the iPhone by adopting AMOLED panel in 2018F at the earliest. If Apple can truly tap the potential of a flexible AMOLED panel, we believe the new iPad model will offer new selling points through radical form factor design and user behavior changes, which could benefit shipments."
Kuo gave no mention of the iPad mini. This is because the 7-inch tablet may have seen its last days, as the larger iPhone Plus models takes it place.
One would think that more iPad Pro 2 rumors would begin to surface with the iPhone 7 right around the corner, but there has been a noticeable lack of credible leaks. This is why a 2017 release date for the next-generation tablet seems likely, but you never know for sure when it comes to Apple.
As for a "low-cost" iPad model, Apple isn't known for releasing entry-level devices. Even the discontinued iPhone 5c was priced at $100. This is the closests low-cost product Apple has ever released.