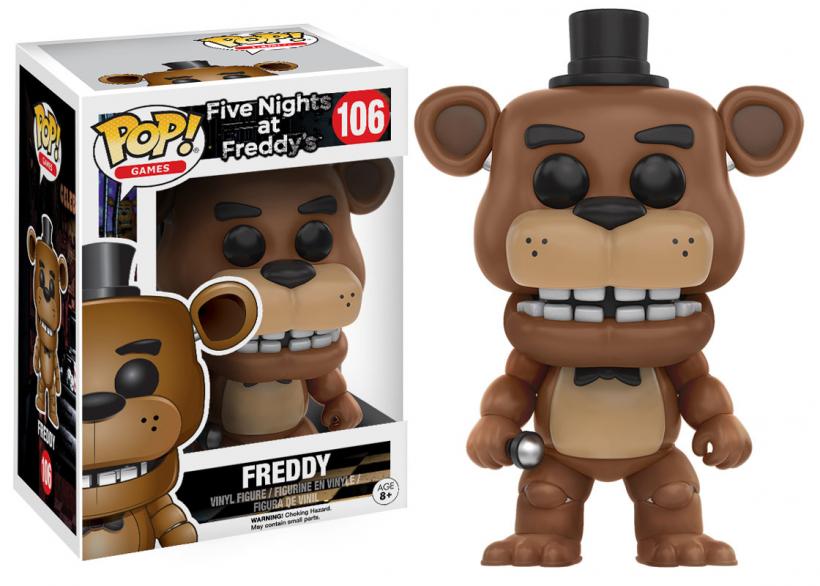 Five Nights at Freddy's is getting the Pop! treatment with 12 new figures from Funko. All the major animatronic characters are represented, including Freddy, Bonnie and Chica. There are also several different versions of each character with a few retailer exclusives.
Freddy is only available in his toy form at Walmart, the flocked version will only launch at Barnes & Noble, and Shadow Freddy will be a Hot Topic exclusive. Funtime Foxy and Springtrap will only be available at Game Stop and Shadow Bonnie at Target. It is unknown if these are in-store exclusives or if they will also be available online.
Funko also announced on its official blog that it will be releasing "pint sized" Freddy figures in October, lanyards, pen toppers and plush keychains. You can click the link above to check out all the new Five Night's at Freddy's goodies coming from Funko over the next few months.
In other Five Nights news, Scott Cawthon updated his official site with a release date of October 7 for his next game, Sister Location. Cawthon has released a few teaser images and a trailer for the Five Nights spin off. The new game takes place at Circus Baby's Pizza World, a sister location to the infamous Freddy Fazbear's Pizza. You can read the full synopsis on the game's Steam page.
The October 7th release date has only been confirmed for the PC version, but Cawthon has never stuck to a scheduled launch before. This means we could see the PC version earlier with an iOS release a few days later.
Sister Location is the sixth game in the Five Nights at Freddy's franchise, if you count the discontinued FNaF World. The game features a clown-like animatronic named "Circus Baby" who Cawthon teased back in back in May.
The original 4 Five Nights at Freddy's games are all available on the Apple App Store for $2.99, each.