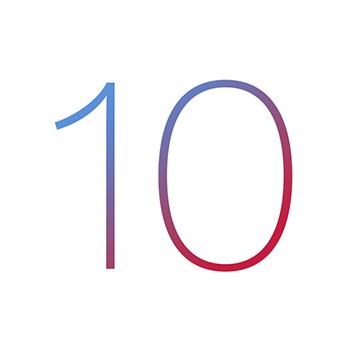 iOS 10 is finally being released on Tuesday, September 13th after being in beta since mid-June. The updated software will introduce a variety of new features to supported devices. Apple previewed most of the new features in iOS 10 at WWDC 2016 earlier this year, and we've already discussed the pros and cons of installing iOS 10 on your iPad. Today we will help you prepare your device for the upcoming upgrade launching tomorrow.
As usual, all current Apple hardware supports iOS 10. This includes both iPad Pro models, the iPhone 6 and 6s and the iPad mini 4, but which older devices are supported?
The second- and third-generation iPad mini and all iPad Air models support iOS 10. The iPhone 5, 5c and iPhone SE will also be able to take advantage of some iOS 10 features. You can see a full list supported devices here.
It is safe to assume a lot of people will be trying to download iOS 10 the day of its release. If you're not in a rush then it is better to wait a few days to install the new firmware so there are no delays. It normally takes a few minutes to install major update, and this will go a lot faster after the initial release date.
It is always smart to backup your device before all major software updates. You can do this via iTunes or iCloud.
Remember, to install iOS 10 you will need to be connected to Wi-Fi. Apple does not allow software updates over cellular. Makes sure you are connected to a reliable Wi-Fi signal, and it is always good to make sure you device is charged or charging when installing a new update.
Be prepared for some major changes. iOS 10 will change the look and feel of your iPad and iPhone. In iOS 10 there is no longer the need to slide to unlock your device, this takes getting some used to. Game Center is also gone and you now have to swipe left to access the Camera app from the Lock screen.
iOS 10 also includes a lot of messaging features. While these can be a lot of fun they can also be annoying or unprofessional. You can learn how to disable some of these screen effects on your iPad or iPhone here.
Also don't forget, iOS 10 is not jailbroken. If you have a jailbroken device and want it to remain that way then do not install iOS 10.
You can install iOS 10 OTA starting September 13 by navigating to Settings > General > Software Update.