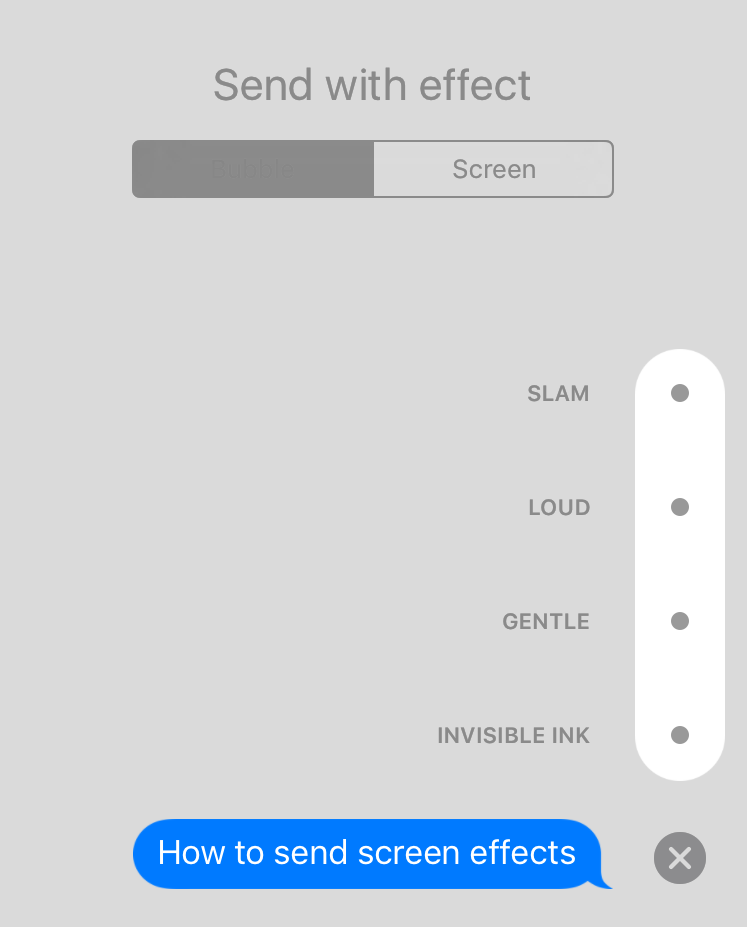 A lot of iPhone and iPad users were confused on Tuesday after installing iOS 10 on their devices. Not only did some users experience a brief issue while downloading iOS 10, but many could not access the new screen and bubble effects in the Messages app.
The main new features in iOS 10 are message effects. This includes the ability to send animated messages such as balloons or fireworks, the ability to add stickers to message bubbles and more. To send screen or bubble effects you must press and hold the new blue arrow that has replaced the Send button in the Messages app. Tapping and holding the arrow opens the "Send with effect" screen where you can select from a variety of animations to enhance you text messages. iOS users with the Reduce Motion slider enabled are not able to access this screen or see message animations.
Many iPhone and iPad users keep the Reduce Motion slider enabled for a variety of reasons, such as preserving battery power. These users were left scratching their heads as to why they could not send message effects like their friends after installing iOS 10. You can navigate to Settings > General > Accessibility > Reduce Motion to disable the slider if you want to receive and send message animations, like confetti, balloons lasers and so on. This is also how you can disable these effects if you find them annoying.
Another issue confusing iPhone owners is why the Raise to Wake feature is not working on some devices. Raise to Wake is only supported on newer devices, such as the iPhone SE, iPhone 6s models, and iPhone 7 models, because it requires the M9 motion coprocessor to work. The Raise to Wake feature allows users to see their notifications without blowing past time due to Touch ID.
The screen effects should work on all devices that support iOS 10 or later. If they are not working on your device you can troubleshoot here.