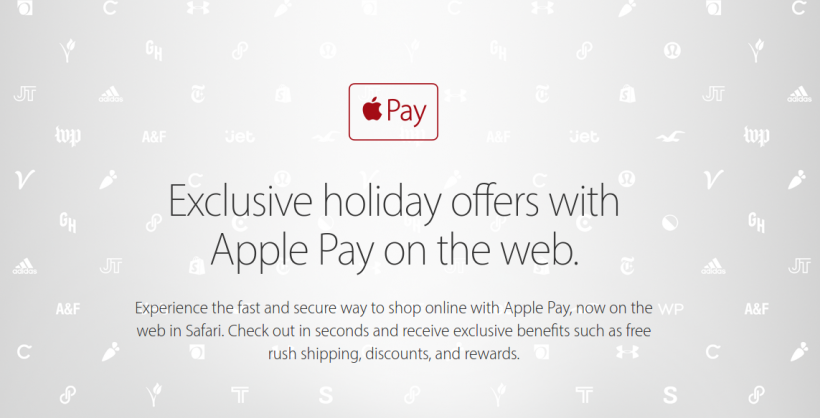 Apple has launched a new Apple Pay web page with several holiday discounts from participating online retailers. The holiday deals are part of Apple's effort to promote its new Apple Pay on the web feature in iOS 10 and macOS Sierra. iOS and macOS users can take advantage of the holiday deals by visiting a participating retailer's website on Safari and using the Apple Pay feature. Here's a full list of participating retailers and links provided by Apple:
The Apple Pay Holiday page also reminds users to check back for more upcoming deals from retailers, such as Abercrombie & Fitch, Under Armor and more.
iPad and iPhone users running iOS 10 or later can set up Apple Pay by navigating to Settings > Wallet & Apple Pay > Add Credit or Debit Card. Apple Pay is also available on the Apple Watch and Macs. Older Macs require an iPhone or Apple Watch to authenticate purchases, but Apple's new MacBook Pro models ship with an Apple Pay Touch ID sensor.
Apple Pay on the web officially launched in September with the release of iOS 10 and macOS Sierra.