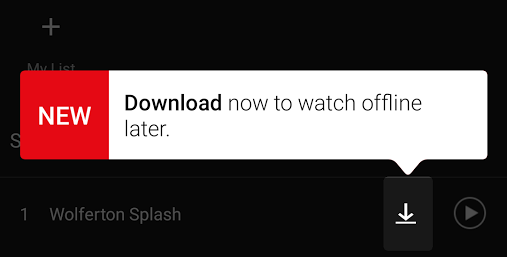 Netflix has added the ability to download select movies and series for offline viewing to its iOS and Android apps. iPhone and iPad users worldwide will soon be able to download movies and television series to watch while on the go or in places without an internet connection.
Netflix said customers have requested to ability to watch shows and movies "while on airplanes and other places where internet is expensive or limited."
Select television series and movies will now feature a download button that subscribers can use to install on their mobile device. Users can then watch any downloaded media without the need of an WiFi or cellular connection.
The offline option is available for all Netflix plans on any iOS device with the official Netflix app installed.
The app also now features a Available for Download menu so users can browse compatible titles.
Netflix users with the app already installed will need to update to version 9.0.0 to take advantage of offline viewing.