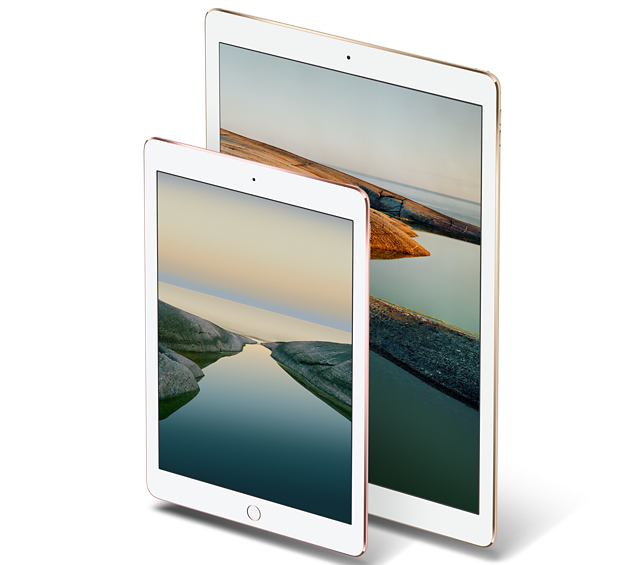 Noted KGI Securities' analyst Ming-Chi Kuo has delivered the first iPad rumor of 2017. As we previously discussed, the Apple rumor mill has gone silent about the future of the iPad, but on Sunday Kuo got the ball rolling by dusting off an old prediction. In an investor's note (via 9to5Mac) Kuo said he expects Apple to release three iPad models in Q2 of 2017.
"The new models will come in 12.9", 10-10.5" and 9.7" versions. We note the 12.9" model will be the second generation of the existing 12.9" iPad Pro, the 10-10.5" model will be the high-end model equipped with a narrow bezel design, and the 9.7" model will be the low-priced option. The former two models will have an A10X chip manufactured by TSMC (2330 TT, NT$183.5, N), while the latter comes with an A9 chip made by Samsung LSI."
Kuo was the first to mention three iPad models back in August, 2016, and he has since added new information about the rumored "narrow bezel design," which first appeared in a report from Japanese site Makotakara.
Citing an "informed" supply-chain source, Makotakara wrote in November that the mythical 10-inch iPad will feature smaller bezels, and ship without a physical Home button. If true, the iPad would be the first iOS device to sport Apple's rumored display embedded Home button.
The investor's note goes on to discuss the future of iPad sales claiming the "worst has passed for Apple's iPad."
"This is due to: (1) the YoY shipment decline will narrow in 2017F versus 2016; (2) a better ASP thanks to improved product mix on decreasing exposure to iPad mini will likely offset the shipment decline; and (3) an improved cost structure due to an increasing number of suppliers of touch-module lamination and DDI."
None of the previous iPad reports have mentioned Apple's 7.9-inch tablet, leading many to believe that the smaller iPad may be on its way out. The introduction of the larger iPhone Plus models have decreased the demand for the smaller iPad, and it may be replaced by the rumored "low-priced" 9.7-inch model.
If Ming-Chi Kuo is correct, the upcoming 2017 iPad lineup could look like this:
9.7-inch iPad for starting at $299 to $399
10-inch iPad starting at $599
12.9-inch iPad Pro 2 starting at $799