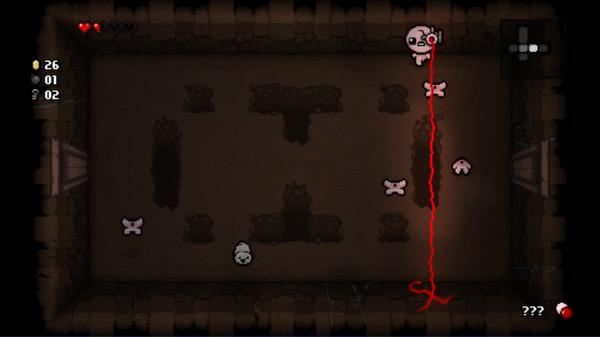 The popular action RPG shooter, The Binding of Isaac: Rebirth, is now available for iOS devices after a series of delays. The iOS version was announced on Tuesday by the founder of Nicalis, the game's publisher.
The Binding of Isaac is a dual-stick 2D dungeon crawler with randomly generated dungeons. Players begin the game as Isaac, who must escape his mother after she decides that he must be saved, just like the biblical tale with the same name. In order to escape his crazy mother, Isaac flees to the basement where he must battle monsters and collect power-ups to survive.
The Binding of Isaac: Rebirth is a remake of the original flash game released in 2012. The iOS version promises 500 hours of gameplay with randomly generated action, over 450 items to collect, tons of unlocakble characters, 2-Player local co-op, 10 playable characters and more.
The original Rebirth release for Windows has earned a Metascore of 86 on Metacritic, an "Overwhelmingly Positive" rating on Steam, and the mobile version currently has a 5-star rating on the Apple App Store.
The Binding of Isaac: Rebirth is available now for $14.99 on the App Store. It supports all devices running iOS 10.0 or later, and it is rated 17+ for its adult themes.