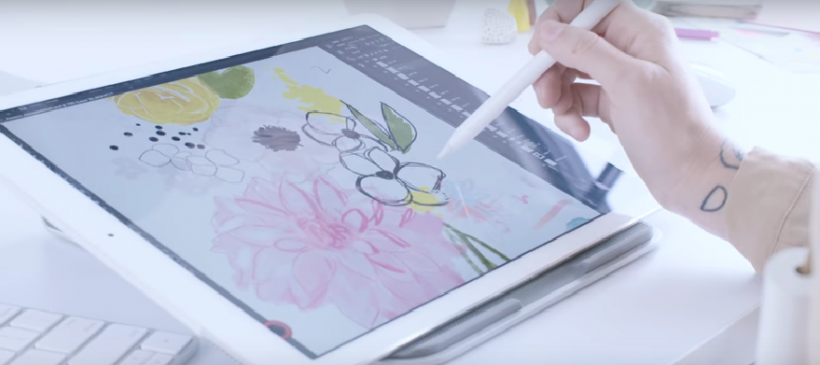 The creators of the popular second-screen iPad app, Astropad, have released a new professional drawing tool for the iPad Pro. The new app, Astropad Studio allows users to utilize their iPad as a drawing tablet for their Mac. Users can draw directly into Photoshop and any other Mac apps or tools with almost zero latency, full Apple Pencil support and more. The app is designed specifically for the iPad Pro and professionals who are looking for a quality second-screen option.
Astropad Studio offers a variety of advanced features, such as Astro HQ's new "Liquid Extreme" feature. Extreme is 5x faster than the original Liquid feature found on the basic Astropad app. It also promises to deliver ""stunning image quality" and displays exactly what you will see on your iPad and your Mac.
Other features include both Wifi and USB connectivity, pinch to zoom and pan in Mac apps, a built-in keyboard option, and external Bluetooth keyboard support. Users can also create their own Pencil gestures, and sidebar shortcuts automatically adapt to match whatever Mac app you're currently using.
Astropad Studio is available to download for free on the Apple App Store, but it requires a monthly or annual fee for full functionality. A monthly subscription is $7.99 or you can opt for an entire year of service for $64.99. Both subscription options are available as an IAP within the app. The app supports all iPad models running iOS 9.0 or later, but it is recommended for the iPad Pro.