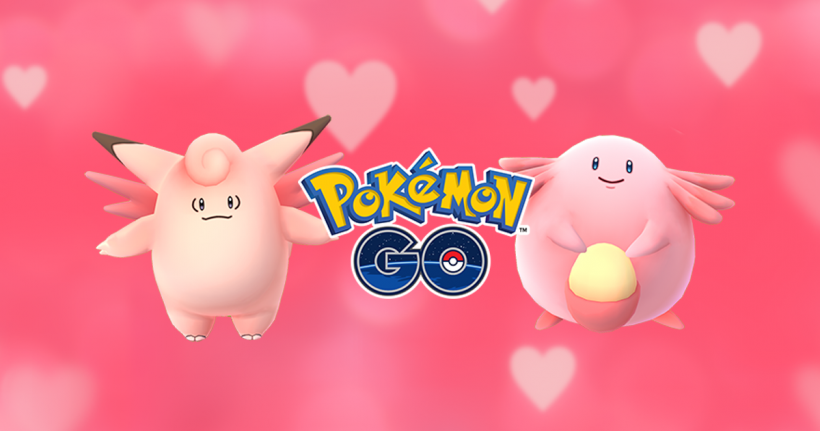 Today kicks off Niantic's Pokémon GO Valentine's Day event. During the 7-day event, Pokémon trainers will earn double the amount of Candy every time they hatch or transfer a Pokémon. Other Valetnine's Day perks include six hour Lure Modules, more pink Pokémon, like Chansey and Clefable, in the wild, and Cleffa, Igglybuff, and Smoochum will most likely hatch from eggs.
The Valentine's Day event will run from 11:00 A.M. PST on February 8, 2017, to 11:00 A.M. PST on February 15, 2017.
Niantic has recently teamed up with both Sprint and Starbucks to transform thousands of locations into PokéStops and Gyms. On December 8, 2016 Niantic announced that 7,800 company-operated Starbucks stores in the United States were now participating in the promotion. Starbucks even released a special-edition Pokémon GO Frappuccino in celebration of the new partnership.
Pokémon GO also landed on the Apple Watch this past December. The Watch app allows users to log outdoor walks and runs for credit in the game.
Pokémon GO is available to download for free on the Apple App Store. It supports all devices running iOS 8.0 or later.