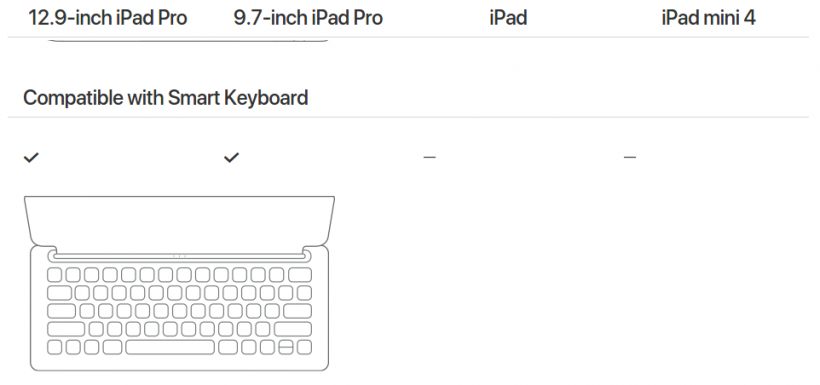 No,only the 9.7- and 12.9-inch iPad Pro models support Apple's Smart Keyboard. The current $329 9.7-inch iPad is not equipped with a Smart Connector needed for the accessory.
Apple's full‑size keyboard portable keyboard connects to the iPad Pro via the Smart Connector. The new interface allows for the exchange of both power and data between the iPad and keyboard. The keyboard also acts as a slim, lightweight cover when not in use.
The Smart Connector is available on apple.com for $169.