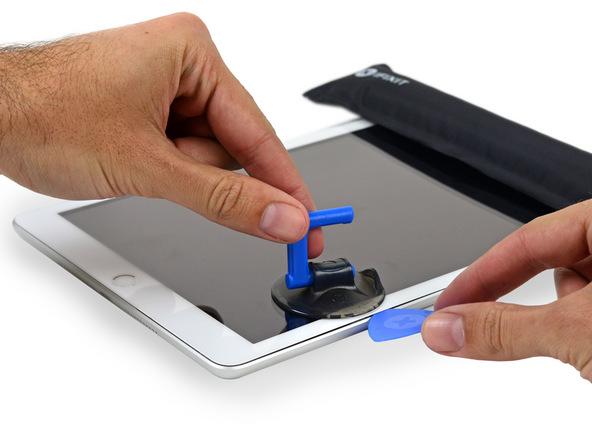 The team at iFixit today has released their teardown on Apple's newest iPad, or the "iPad 5" as they are calling it. The report reveals what we already knew -- the 9.7-inch tablet is built from recycled hardware. Some Apple fans had hoped that the new iPad might ship with 3 gigabytes of RAM, like the iPhone 7, but iFixit has discovered its A9 chip is instead outfitted with 2 gigabytes, just like the iPhone 6s models.
iFixit notes that the new iPad "looks like an original iPad Air" and that it still ships with a headphone jack. It is also equipped with the same 2,048-by-1,536 pixel resolution Retina display without the fingerprint-resistant oleophobic coating found on other models. iFixit also calls into question Apple's claim that the new iPad ships with a "brighter" display.
"Our question is: brighter than what? It doesn't look that different from the Air 1's display. If they mean brighter than the Air 2, then that may simply be due to reverting to the unfused display design of the Air 1."
The rest of the teardown reveals that the new 9.7-inch iPad includes other shared components, such as Broadcom touch controllers found in the the iPad Pro and MacBook Air, NXP 67V04 NFC Controller found in the iPhone 7, and NXP 610A38 USB charging IC also found in the iPhone 7.
Overall the 2017 iPad model earned a repairability score of 2 out of 10. The new 9.7-inch model "ranks among the most difficult" in battery removal putting it on par with the original iPad Air. You can see iFixit's step-by-step teardown here.