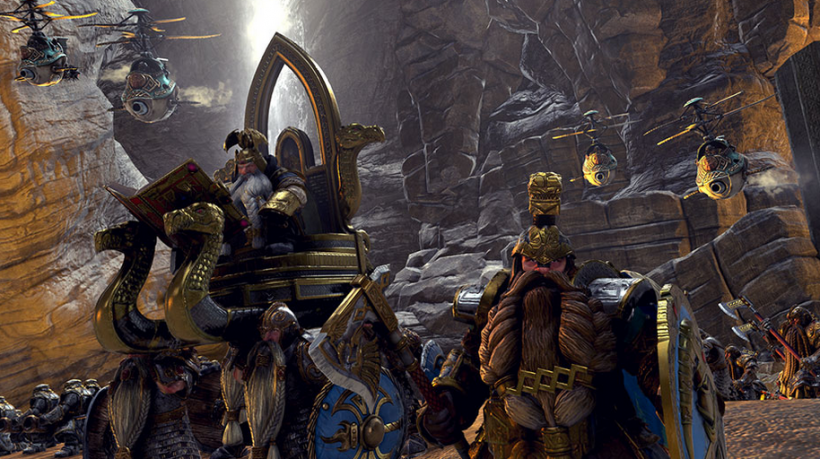 Feral Interactive today announced that it is bringing its strategy game Total War: Warhammer to Mac on April 18th. The high fantasy title is currently available for Linux through Steam. Total War is the first title in a planned trilogy from SEGA being developed by Creative Assembly and Games Workshop.
In Total War players control armies comprised of characters from the Warhammer universe in massive real-time tactical battles. The game also includes turn-based strategy elements along with city and unit building. Players can choose to play as different factions, including the Empire , Greenskins, Dwarfs and Vampires. Each faction has their own unique units, heroes and campaign elements.
The game has earned positive reviews from critics being called "a damn good time" by
IGN. It has also earned 9/10 rating from Gamespot and a "Mostly Positive" response on Steam.
Total War: Warhammer will be available on Feral's webstore and Steam for $59.99 or the Mac App Store for $49.99 on April 18th. Mac requirements are unknown at this time, but the macOS version was created using Apple's Metal, which means a 2012 or later model will be required to play the game.
Total War: Warhammer is the first episode of a planned three part series. Total War: Warhammer II is scheduled to be released for Windows in 2017. You can visit the Total War minisite for more information and check out the trailer posted below.