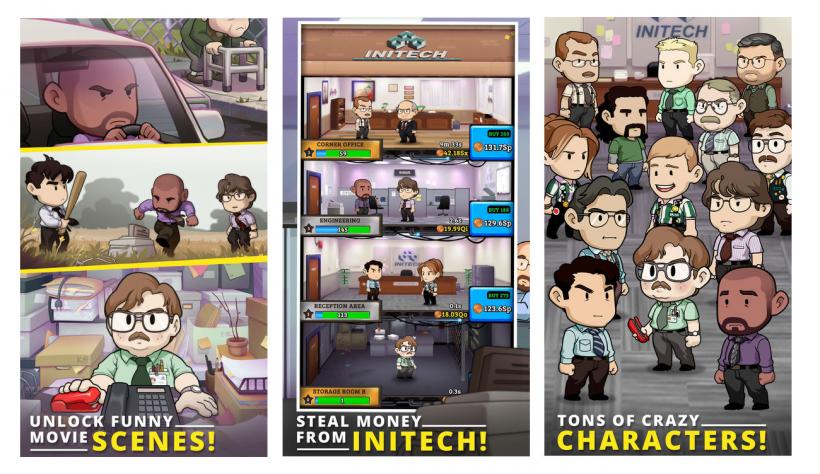 Kongregate today released Office Space: Idle Profits for mobile devices. The new game follows the same plot as the 1999 comedy also called Office Space. In the film disgruntled employees get revenge on their boss by stealing millions of undetectable pennies from their company.
Idle Profits is a clicker, meaning your perform 1 simple task like tapping the screen to steal currency. You can then spend your stolen money to earn more money and upgrade your departments. You can also tap away to "relieve stress," and unlock your favorite characters and scenes from the movie, according to the official App Store description.
Some early user reviews for the iOS version praise the game for its fan service, while Android users seem annoyed because Kongregate nerfed upgrades after its soft launch. The consensus seems to be if you like the film and don't mind clickers then you will enjoy Idle Profits. Overall the game has earned a rating of 4.3 on Google Play. It is too new on the App Store to have registered any reviews.
Office Space was written and directed by Beavis and Butt-Head creator Mike Judge. The film was a dud at the box office only earning an estimated $12.8 million on a $10 million budget. However, it eventually found a fan base on the home video market and has since become a cult hit.
You can download Office Space: Idle Profits for free from the App Store. It supports all devices running iOS 7.0 or later and it includes IAPs.