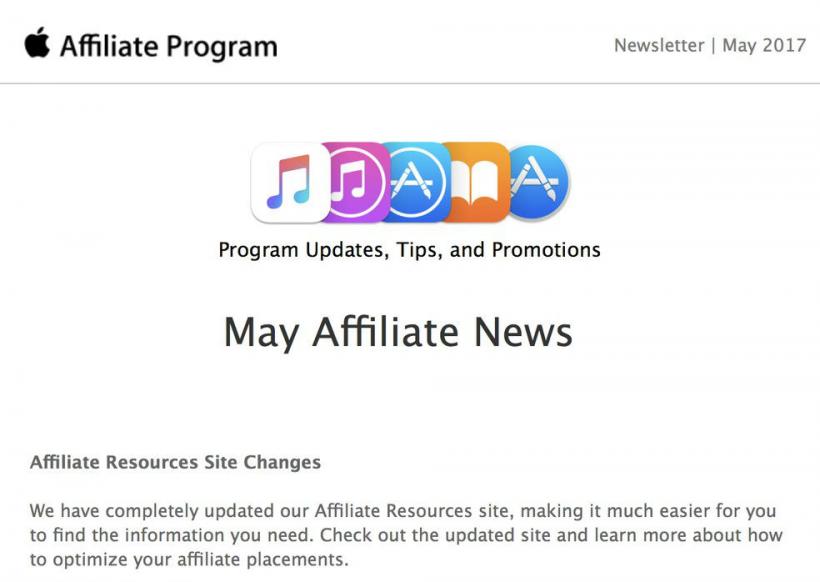 Your favorite websites, blogs and vloggers are taking another advertising hit as Apple plans to reduce affiliate commissions for apps and IAPs from 7% to 2.5%, according to an email sent to iTunes Affiliate Program members. Contrast founder David Barnard tweeted the letter which included the warning, "beginning May 1, 2017, commissions for all apps and in-app content will be reduced from 7% to 2.5% globally. Commission for all other Apple services, such as music, movies, electronic books and TV subscriptions, shall remain the same.
Apple's announcement comes after 250 brands pulled their ads from Google due to a Wall Street Journal report claiming commercials were being aired before "extremist" content. The ad boycott has caused Google to demonetize many videos on YouTube drastically cutting into ad revenue earned by YouTube creators, according to several popular vloggers. A lot of websites and blogs depend on revenue from affiliate programs and Google ad sense to make ends meet. The new reduction on revenue will force many to search for alternative ways to monetize their services, such as Patreon.
Affiliate Program members receive a portion of all sales from link referrals to games and apps on the App Store. This service also helps developers promote their apps by allowing third-parties to earn revenue by promoting games and apps on their websites, blogs and social media.
You can help support your favorite websites, blogs, YouTube channels and so on by disabling your ad blockers when vising their site, and by using referral links when making online purchases. Content creators also earn revenue from affiliate programs through Amazon and other online retailers, plus services like Patreon. Supporting content creators helps cut down on annoying intrusive third-party ads, videos and pop-ups.
You can read Apple's full letter to Affiliate Program members below.