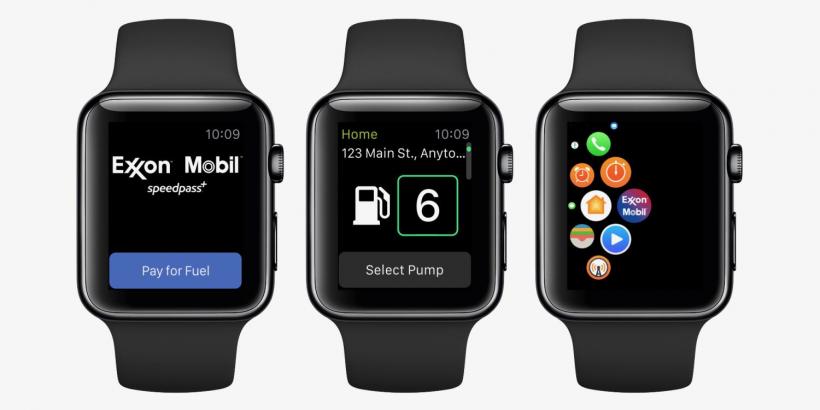 The latest version of watchOS allows Apple Watch users to pay for things within apps using Apple Pay. For example, you can now reload a gift card, or order meals through your favorite delivery service directly on your Apple Watch through supported apps. Exxon Mobil Speedpass+ is one of the first apps to take advantage of the new watchOS 3 in-app capabilities.
The Speedpass+ app allows users to purchase gas and car washes at Exxon Mobile gas stations using their iPhone and now the Apple Watch. The app eliminates the need to use your credit card at the pump, and it allows you to pay at stations without contactless payment terminals. Using Apple Pay through the app also eliminates the need to keep a credit card of file.
The Speedpass+ app has also been updated with Ford SYNC3 support which allows you to "select and authorize the pump using voice commands or use the in-dash screen to complete your transaction," according to the release notes.
Exxon Mobil Speedpass+ is available for free on the Apple App Store. It supports all devices running iOS 9.0 or later and the Apple Watch running watchOS 3 or later. Plenti members can also use the app to collect and redeem Plenti points.