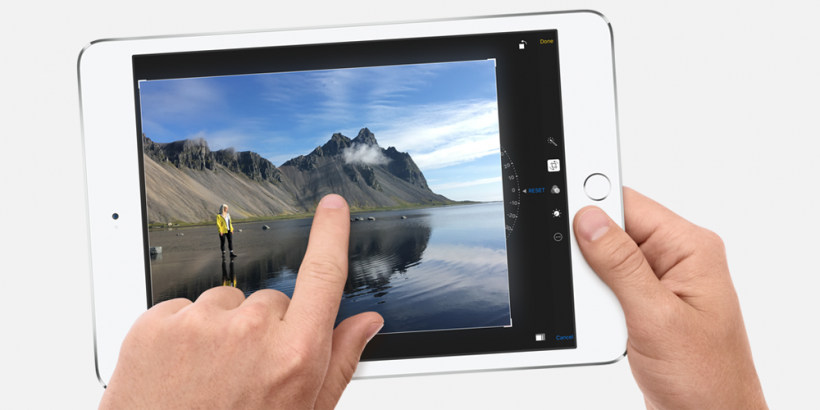 The iPad mini is no longer Apple's most affordable tablet. That honor goes to the newly released 9.7-inch iPad starting at $329. Apple still offers the iPad mini 4 starting at $399 for the 128GB WIFi-only model, but the 7-inch tablet's days may be numbered, according to BGR.
Citing a "source close to Apple" BGR claims that the iPad mini has been "sized out of its own category" due to fierce cannibalism" from other Apple products, such as the new 9.7-inch iPad and larger iPhone models. Apple plans to eventually phase out the smaller slate, but the source did not reveal how.
"It's not clear if Apple plans to continue selling the iPad mini for a period of time without further updates, or if it will pull the device at some point in the near future."
Rumors of Apple discontinuing the iPad mini have been plentiful ever since the fourth-generation model was introduced in 2015, but the 7.9-inch lineup has survived many iPad model refreshes over the last couple of years. Apple only recently removed the iPad mini 2 from its website a few months ago when it launched its revamped, more affordable 9.7-inch iPad in March.
If BGR is correct and Apple does plan to phase out its 7-inch iPad then it will most likely happen with the introduction of Apple's next-generation lineup of tablets, possibly at WWDC on June 5th. According to rumors, Apple plans to released second-generation iPad Pro and new 10.5-inch tablet to replace its current 9.7-inch iPad Pro model.
If the rumor mill is accurate, Apple's 2017 iPad lineup will look like this:
9.7-inch iPad Starting at $329
10.5-inch iPad starting at $599
12.9-Inch iPad Pro 2 starting at $799