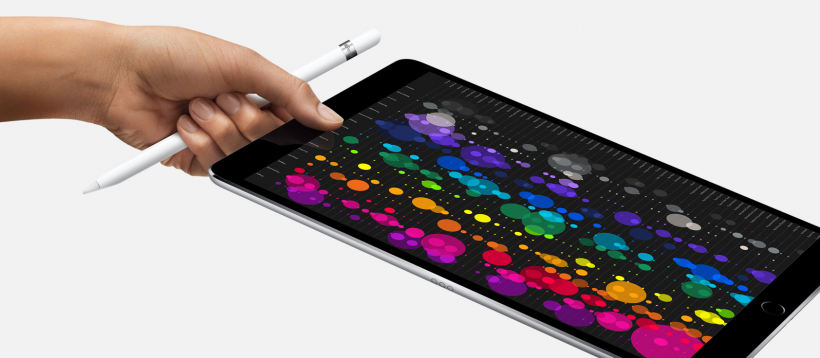 Apple announced the 10.5-inch iPad Pro one week ago at WWDC 2017 in San Jose, California, and the early reviews are in. The consensus seems to be that the new iPad Pro has made a big step forward in the tablet category, but is a bit pricey for the average user. The biggest critic of the new iPad Pro so far is The New York Times who says the 10-inch tablet falls short of being a replacement for the PC.
"After about a week of testing the 10.5-inch iPad Pro, I concluded that Apple's professional tablet still suffers from some of the same problems when compared with a laptop. Most important, keyboard typing is not comfortable, and some tasks are better done with a mouse than with a touch screen. In the end, I would still recommend a traditional laptop for most professionals."
Apple claims the iPad Pro "offers far more power than most PC laptops" and that it is their most powerful tablet ever released. Engadget seems to agree noting "iPad Pros have always been great options for people who need high-powered tablets, and the new 10.5-inch model is no exception."
Scott Stein of CNET thinks the 10.5-inch model is a worthy upgrade to the original 12.9-inch model.
"If you have a 2015 12.9-inch iPad Pro: The new Pro is worth the upgrade for its display improvements alone, or if you're using the Pencil a lot. If you have a 2016 9.7-inch iPad Pro: You don't need to upgrade (even if you want to). If you're looking for a great top-end iPad: Perfect time to upgrade (get the 10.5)."
Matthew Panzarino from TechCrunch says it is impossible to do a detailed review of the new iPad without iOS 11, but he does note that the 10-inch screen is the perfect size for a tablet.
"With a 20 percent larger screen but an increase in physical size of only 7 percent, the sweet spot has been well and hit. The larger 12.9-inch size will stick around, but I'd expect to see all iPads at 10.5 inches at some point. It's just the right size […]"
The Verge also praised the new iPad display and design, but added that the new iPad Pro is a "premium, top-of-the-line" tablet for those who don't mind spending some extra dough because they can afford to.
"I think that most people need to go through a careful calculus of value before deciding to buy an iPad that costs this much, and I think the end of that equation should either be 'the iPad Pro can be my main computer' or 'I have plenty of money to spend on a nice thing.'"
The 10.5-inch iPad Pro is available now through apple.com starting at $649. iOS 11 will launch this fall. Apple claims the new operating system will make the iPad Pro "more capable than ever" thanks to its variety of new iPad-specific features, such as a new Dock and File system and better multitasking.