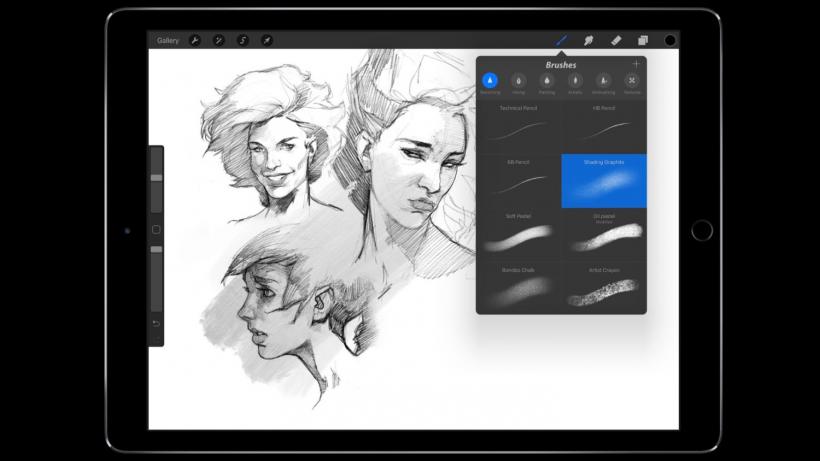 The sketching app Procreate has been updated to squash a bug affecting new iPad Pro users. Version 3.2.4 of the app "fixes a cancelling issue with the canvas zoom and pan gesture on both new iPad Pro models," according to the release notes.
Procreate is an Apple Design Award winning app for sketching, painting and creating on the iPad or iPad Pro. The app is optimized for the iPad Pro and Apple Pencil with up to 16k by 4k high definition canvases on the 12.9-inch model.
It also features 128 brushes, 64-bit color, 250 levels of undo and redo, continuous auto-save and more.
The team behind the drawing app recently posted a clip on Instagram teasing the "biggest update" ever. The video promises 4x the speed this fall.
Procreate is availble for $5.99 on the App Store. It supports iPad models running iOS 10.0 or later.