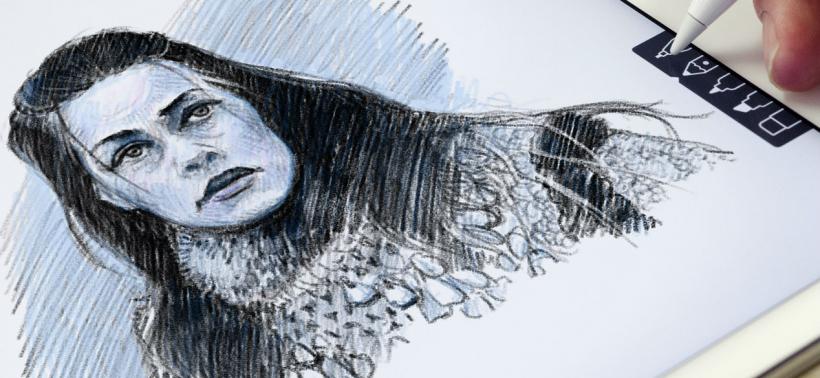 Developers are busy catching up with Apple's new 10.5-inch iPad. Earlier this week, Procreate was updated to fix a bug affecting iPad Pro models, and today the sketching app Linea has been updated with 10.5-inch iPad Pro support. The app now supports the native resolution of the 10.5-inch iPad Pro instead of utilizing a scaled-up version of the 9.7-inch resolution. Version 1.1.1 also includes several bug fixes and improvements.
Linea is available on the App Store for $9.99. The drawing app promises to simplify sketching on the iPad thanks to its minimal UI and auto generated tints and shades. It also offers a wide range of traditional grids, 3D isometric lines, storyboards, and templates for easier designing.
Other features include a touch eraser, iCloud sync and a wide range of pre-defined colors. Tools include a Technical Pencil for hard lines, a Classic Pencil, Felt Tip Pen, Wide Tip Marker and Tilted Rendering for the Apple Pencil.
Version 1.1.1 with 10.5-inch iPad Pro support and improved tilted rendering is available starting today. Linea supports all iPad models running iOS 10.0 or later.