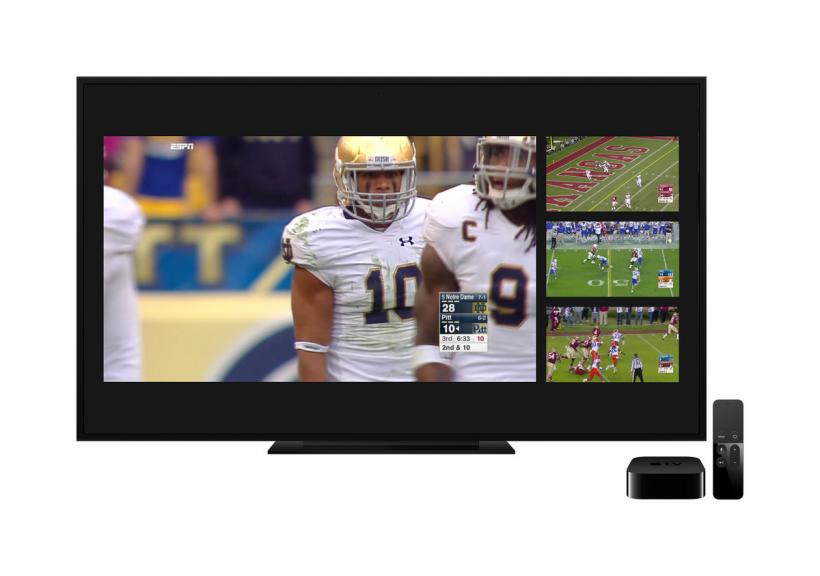 ESPN rolled out a new version of their Apple TV app that allows users the ability to watch four live streams simultaneously. The new MultiCast feature is designed for ESPN subscribers to keep an eye on multiple games so they don't have to miss any action. MultiCast is perfect for the college football fans, or those nights when two or more of your favorite teams are playing. It will also allow you to check up on your team's rivals, or watch your best fantasy football players all at the same time.
The MultiCast feature is only available on the fourth-generation Apple TV for those who subscribe to a TV service that carries ESPN. It offers five different viewing modes including side-by-side for two screens, picture-in-picture, one large picture with two smaller screens, one large with three smaller tiles, or a gird view with four equal-sized screens.
ESPN launched the new feature just in time for the upcoming college and NFL football seasons, and the US Open. It also lands ahead of the rumored 4K Apple TV spied in the leaked HomePod code.
The WatchESPN app is available for free on the Apple TV App Store. Check out a demo of MutiCast in the video posted below.