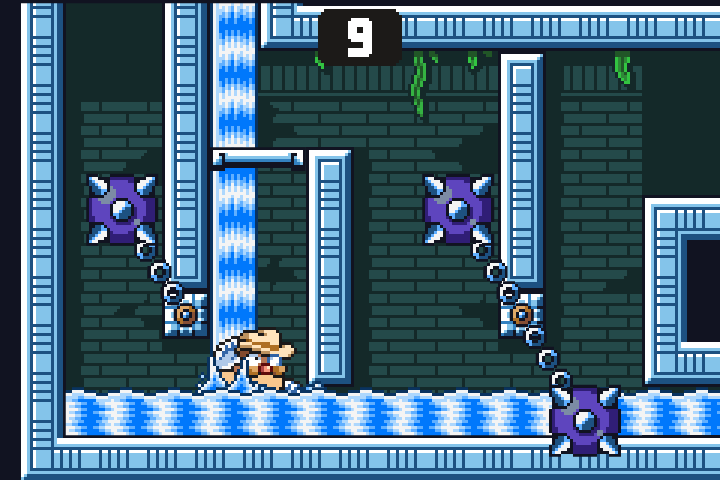 A lot of games are being left behind due to the upcoming 32-bit apocalypse, but some are being updated with 64-bit architecture support, while others are being totally rebuilt from the ground up. One game being remastered for iOS 11 is Duke Dashington, according to Touch Arcade.
Duke Dashington follows a bumbling adventurer who keeps accidentally collapsing the ancient ruins he is exploring. In the game, players must collect as much treasure as possible and reach the exit in 10-seconds before Duke is squashed.
The remastered version will feature "tighter controls, polished level design," and redrawn graphics. It will also include the original 4 levels with plans to add more based on interest, a new Time Trial mode, achievements and Game Center leaderboards.
Duke Dashington Remastered will be available on the Apple App Store in a few months.
Apple will no longer support 32-bit apps after the release of iOS 11. This means apps that have not been adapted for 64-bit architecture will no longer work on devices running iOS 11 or later. You can see what apps installed on your device are out of date by navigating to Settings > General > About > Applications. All apps listed on the App Compatibility screen will no longer be supported once you upgrade your device.
Apple is expected to launch iOS 11 alongside the iPhone 8 and iPhone 7s sometime next month.