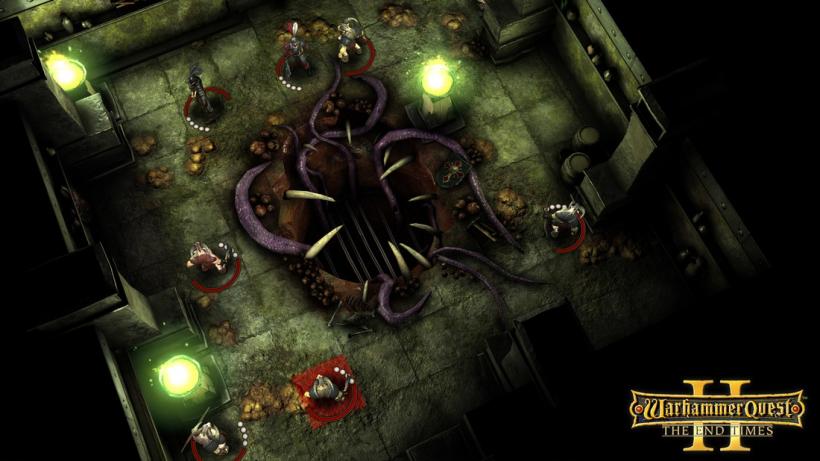 As we've mentioned before, mobile Warhammer games have really improved since Games Workshop started licensing the IP to other developers. Fans of strategy titles seem to enjoy Slitherine's Warhammer 40,000: Armageddon, and Touch Arcade has called Warhammer Quest "one of the best tactical RPGs on the App Store."
iOS users who agree that Warhammer Quest is a decent title will be excited to know that Perchang announced that Warhammer Quest 2: The End Times will launch on October 19th.
Perchang will also be opening the beta "towards the end of next week." You can sign-up to be notified about the beta through perchang.com.
Here's the trailer and official description posted to YouTube in January:
"The End Times are here, and the armies of Chaos are making their final assault on the Old World. In these desperate days, would-be enemies form uneasy pacts to fight the dark forces."
"Fight through dungeons full of enemies. Loot fantastical treasure. Level up your Warriors, and become the greatest adventurers in the Old World."