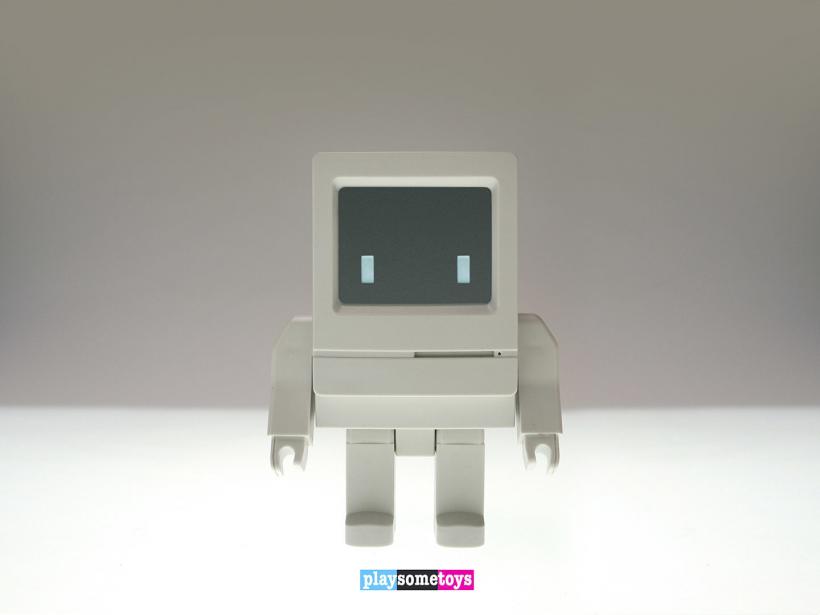 Have you ever wondered what Apple's Macintosh Classic would look like if it were a robot? Hong Kong toy designer Philip Lee has done just that with his Classicbot collectible figurine. The Classicbot is a little toy robot inspired by Apple's original affordable PC. Our sister site iPhoneFAQ.org is giving away 4 Classicbots for free. You can click here to learn how to enter to receive one.
The Classibot is described as "a toy and lifestyle brand for anyone with a passion for classic computer designs and geek culture." It ships with removable magnetic arms, a font briefcase and a companion MouseBot.
Additional future playsometoys' figures include a Trashbot playset with working trashcan icon, and iBot G3 modeled after Apple's iMac G3. The iBot G3 will come molded in bondi blue transparent plastic.
The Classicobot is now available for $27 through classicbot.com. Trashbot will be available for pre-order in October.
The Macintosh Classic was originally released by Apple in 1990. It was the first Apple PC to retail for under $1,000 making it more accessible to consumers.