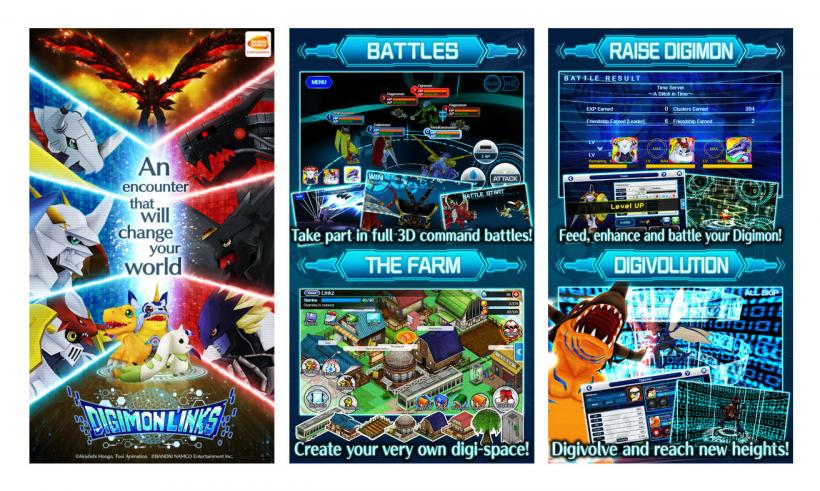 Pokémon has a new challenger on the Apple App Store -- Bandai Namco's DigimonLinks. The monster battler has been available in Japan for quite a while, but today it has finally made its way to the US. Bandai Namco last week released a trailer highlighting the game's battle system and other features. You can watch it below.
In the game, players can compete in 3-on-3 battles, co-op battles and raise their Digimon on a digital farm. The farm acts as a home base where players can build a wide range of facilities to power up their Digimon. This is important because battles are won by using Signature and Legacy skills against the right opponents. Each Digimon comes equipped with different attributes and resistances that can be exploited to win.
As mentioned above, battles are fought 3-on-3 in a 3D space. Players can also form parties with other online players for a co-op mode.
The official App Store description is kind of bare. It does not list how many playable Digimon are available in the game, but screenshots show a lot of different characters. The game also includes IAP's including a "Beginner Support Pack" for $16.99. Hopefully it isn't another pay to win model.
DigimonLinks is available for free on the App Store. It supports all devices running iOS 7.0 or later.