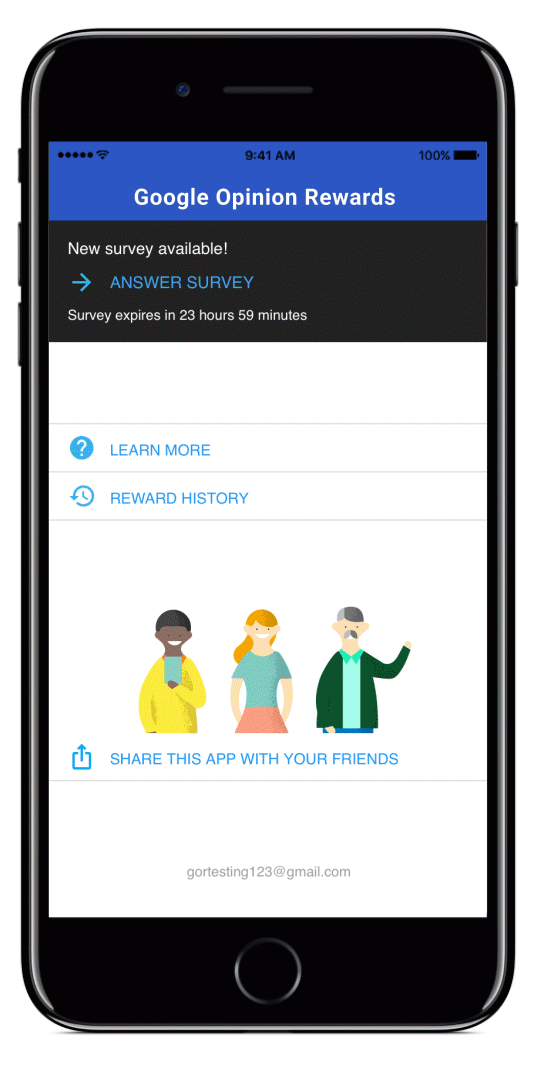 Google has launched Google Opinion Rewards to the App Store. The app, which was previously limited to Android devices, rewards users to complete surveys. Each survey is 10 questions or less and "take less than 20 seconds to complete," according to Google.
After signing up using your Gmail you will receive a notification when a new survey is available. You will be paid up to $1 for each completed survey via your PayPal account. Surveys include questions about TV shows, other apps you used hotel reviews, product reviews and opinions.
You can enable your location history settings within the app to receive additional surveys based on places you have visited. To do this just tap the three lines at the top of your display then tap Settings. From here you can toggle your location history settings on and off.
Google Opinion Awards is available now on the Apple App Store for free.