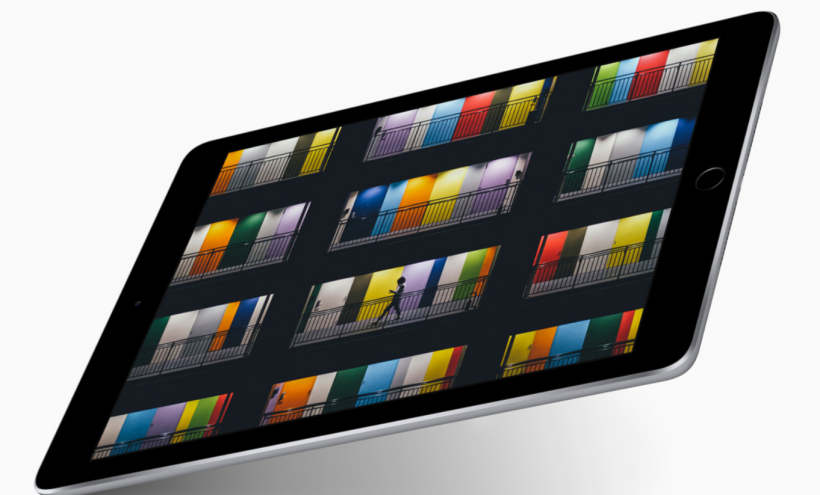 While most are focused on the upcoming launch of the iPhone X, iPad fans are wondering what Apple has in store for its tablet lineup. Questions like will Apple release a new iPad mini, and will the next-generation iPad Pro models ship with Face ID have begun to swirl around the rumor mill. But what about Apple's original 9.7-inch iPad lineup?
The "low-cost" 9.7-inch iPad was introduced in March 2017 to mixed reviews. It was praised for being noticeably faster than older models while utilizing older hardware. Some critics noted that it gave current iPad owners very little reason to upgrade, and complained about the lack of a laminated and anti-reflective screen.
Omissions like a laminated display and recycling its A9 chip is what helped Apple keep the iPad price at a more affordable $329. If Apple does decide to release a new 9.7-inch tablet in 2018 it will most likely leave out obvious advanced features, such as Face ID, but the iPad-maker will need to add something to make the new model appealing to consumers looking to upgrade.
Equipping the next-generation 9.7-inch model with a A10 Fusion processor is an obvious choice. More power and speed are always a good selling points. Apple may also choose to upgrade the cameras from 8MP to 12MP. This would put the 9.7-inch model on par with the rest of the iPad lineup. Besides these two upgrades it is hard to imagine Apple introducing any new features or hardware to the 9.7-inch lineup.
It is also unknown if Apple will even launch a new 9.7-inch model in 2018. They may decide to only upgrade the iPad Pro lineup and allow the 9.7-inch model to hang around as their low cost option for another year. The most likely scenario is that the fourth-generation iPad mini will be quietly phased out and the 9.7-inch model will become the new entry level model.