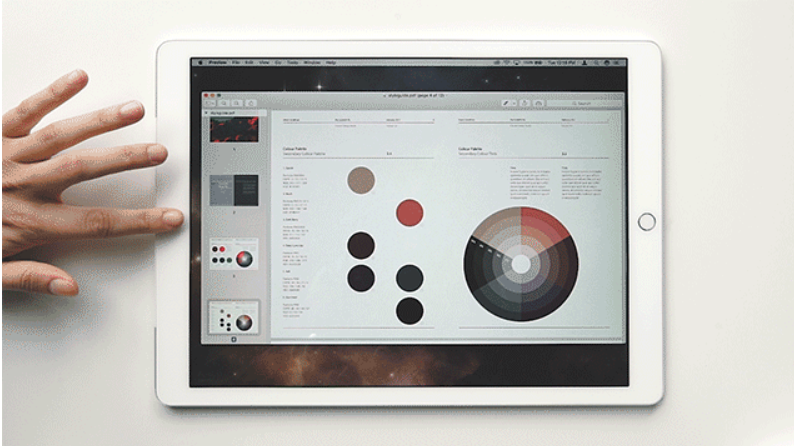 Astro HQ announced on Tuesday that Apple rejected the latest version of its drawing app that contained a new "Camera Button." The developers of Astropad and Luna Display added a feature that transformed the front-facing camera of the iPad into a button that opened a menu shortcut within both applications.
Apple rejected Astropad Studio citing Section 2.5.9 of its App Review Guidelines. This section refers to not altering standard device switches.
"Apps that alter or disable the functions of standard switches, such as the Volume Up/Down and Ring/Silent switches, or other native user interface elements or behaviors will be rejected."
Astro HQ had planned to roll out its new Camera Button to the Astropad Studio tool this week, but had to say goodbye to the feature instead.
"The Camera Button might be dead, but our urge to innovate lives on. We're committed to pushing the boundaries of software and hardware engineering so that we can create the best productivity tools possible."
Astropad Studio is a second screen tool that transforms your iPad Pro into a graphics tablet. The Camera Button was created to allow users an easy way to access the Astropad UI without taking up any room on the iPad's display. You can read the full explanation on how the Camera Button came to be here.