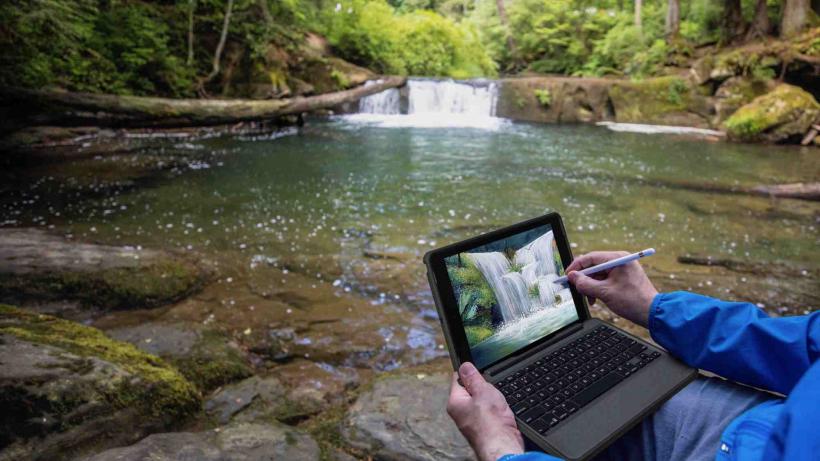 Joining the Rugged Messenger released last summer, Zagg has launched the Rugged Book for the 9.7-inch iPad Pro, the iPad Air, and 2017 iPad. The keyboard case is designed for rugged environments with four layers of stainless steel, polycarbonate and rubber. It meets the "military drop test standard" surviving falls from up to 6 feet 6 inches, and it protects your iPad from corner damage.
The Rugged Book case is detachable so can place your tablet on one surface while using your keyboard on another. This also allows you to use your device to read or play games while keeping it protected. The detachable keyboard comes with a metal plate so you can use it on rough or hard surfaces, and it includes Bluetooth so you can pair it with other supported devices.
Other features include the basics, such as laptop-style backlit keys (up to 7 colors) for typing in low-light situations, a sleep-wake function for preserving battery power, rechargeable battery that lasts up to two years between charges, and a sturdy adjustable cradle hinge for multiple viewing angles.
The Rugged Book is available now for pre-order through Zagg.com. It is $130 with free shipping it the US. It is available in only 1 color, black, and it comes with a one-year warranty that covers defective materials and workmanship.