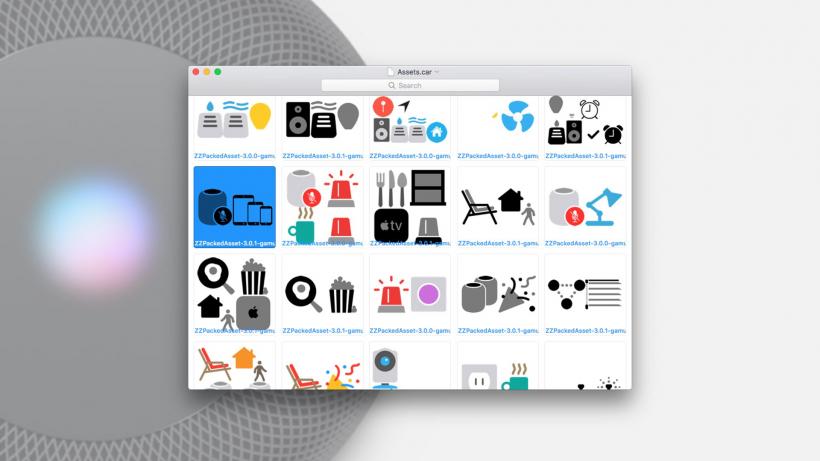 Filipe Espósito, Editor-in-Chief at iHelp BR, over the weekend tweeted an image of several new HomePod icons discovered in the latest build of iOS 11.2.5. One icon features a small HomePod next to a muted Siri microphone, suggesting users will be able to mute the the speaker's "Hey Siri" capabilities. Home app assets also reveal the ability to "create custom scenes" that temporarily disable Siri, according to Espósito.
Like other smart speakers on the market, Apple's HomePod will always be listening to allow users to activate the device at anytime. However, HomePod users may want to temporarily deactivate this feature due to privacy, or in other situations, like during a party.
The HomePod will work like current iOS devices where users can activate Apple's voice assitant by saying the phrase "Hey Siri." Once activated users will be able to ask the speaker questions or to perform a variety of tasks without touching the device.
The always-on voice functionality of other smart speakers currently on the market, like the Amazon Echo Dot, have been met with criticism due to privacy concerns. This is why Apple may have chosen to include the ability to must Siri on its HomePod.
The HomePod was first introduced in June 2017 at Apple's annual Worldwide Developer Conference. Originally expected to begin shipping late last year, the HomePod was delayed in November and is listed as shipping in "early 2018." The HomePod was also just cleared by the FCC, meaning Apple is free to begin offering the device in the US at any time of its choosing.