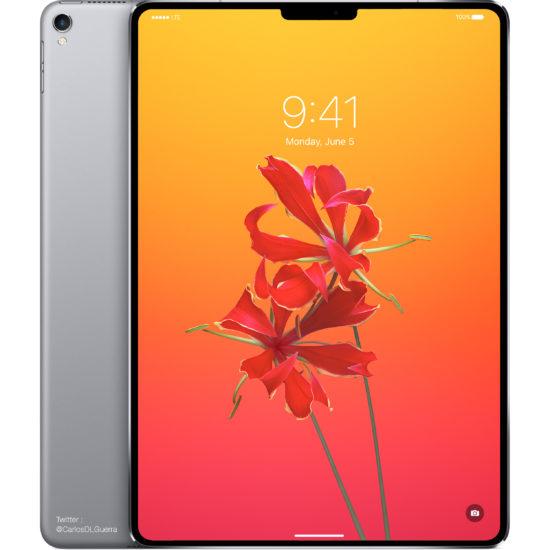 After discovering icons that hinted at upcoming Siri features for Apple's HomePod, Brazilian technology writer Filipe Espósito has found references to something called, "modern iPad" in the code strings of the first iOS 11.3 developer beta. While this could just be a placeholder in the code, the discovery adds weight to previous rumors that Apple plans to launch a new iPad Pro with Face ID.
As pointed out by developer Guilherme Rambo, "modern iPhone meant iPhone X" in previous Apple firmware. The appearance of "modern iPad" in the iOS 11.3 has people thinking that a new iPad with iPhone X-like features might be around the corner.
Bloomberg reported in November of 2017 that Apple is "is working on a redesigned, high-end iPad" with "slimmer edges and facial recognition." The next-generation tablet will most likely ship with an LCD, instead of an OLED display like the iPhone X, due to pricing and supply concerns. The addition of Face ID also means that the next iPad Pro models will not include a physical Home button. Users will instead be able to use Apple's facial recognition technology to unlock their device and send payments, just like iPhone X owners.
It is unknown if the next-generation iPad will feature a TrueDepth camera, like featured in the mockup by Carlos Guerra posted above.