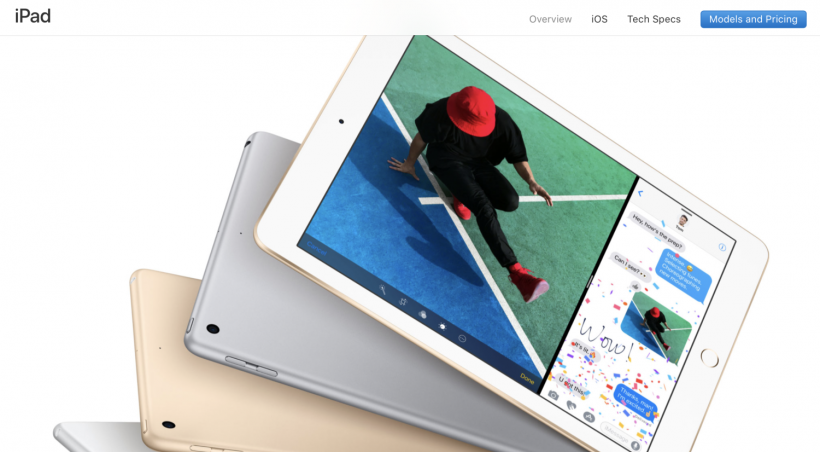 More evidence pointing towards a new iPad release has popped up this week. This time it comes in the form of a filing with the Eurasian Commission, as discovered by the French website Consomac. Companies are legally required to file devices that use encryption ahead of any release. These filings have tipped us off about other products in the past, and come after several reports that Apple is planning to refresh its iPad lineup.
Apple has filed two iPad models with the identifiers A1954 and A1893. Previous Apple products filed with the commission, such as AirPods, were launched the next day, and new MacBooks turned up a few weeks later. The recent addition of two iPad models in the Eurasian database indicates that new Apple tablets may be arriving sooner than expected.
Previous rumors have alleged that Apple is planning to release new iPad models with iPhone X-like features, such as a bezelless design and Face ID. However, all the reports seem to agree that these new Pro tablets will launch in the second half of 2018, not late Feb, or early March. Instead, it is most likely that the models listed in the database are the next-generation 9.5-inch models.
Apple launched a more affordable 9.5-inch, non-Pro model in March 2017, making the launch of the A1954 and A1893 models in a few weeks line up perfectly with a yearly Apple refresh.
The DigiTimes (via 9to5Mac) previously reported that Apple was working on an even more affordable $259 iPad for a second-quarter release.
Apple did not hold a press event for the $329 iPad, only announcing it in a press release. The same is expected for the newer 9.5-inch models.